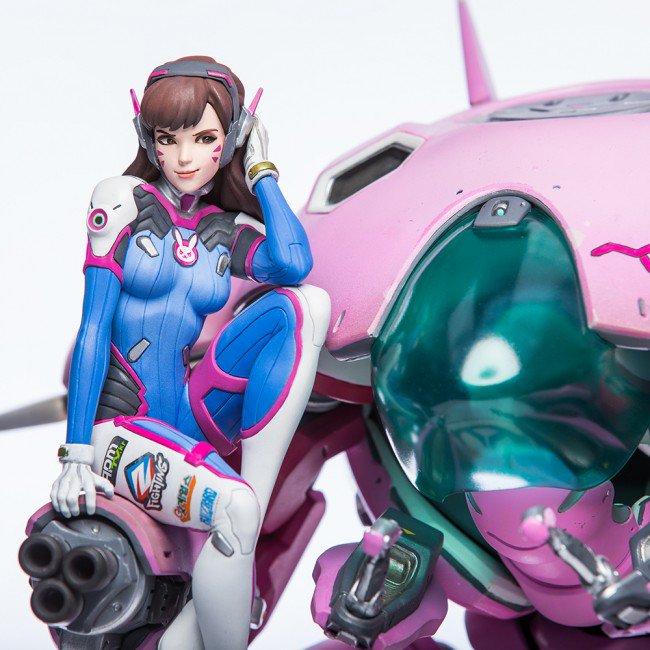 Overwatch D.Va Statue 48.26 cm (floor to head):
Many Official Images, Full Eng Info, LINK
"Let's shoot for a new high score!" South Korea is under threat by a colossal omnic monstrosity. Scrambling to find suitable candidates for its armored MEKA unit, the government turned to the nation's professional gamers. Enter reigning world champion Hana Song, a.k.a., "D.Va," a fierce competitor who plays to win at all costs and has a well-earned reputation for showing no mercy to her opponents. Seeing her new mission as a game, the global icon is ready to spring to her homeland's defense at a moment's notice.
Measures 19″/48.26 cm (floor to head). Base is 13.5″/34.29 cm in diameter.
Artist Credits:
Dominic Qwek (Sculpt)
Ehren Bienert (Sculpt)
Laurel Austin (Paint)
Arnold Tsang (Art Direction)
Blizzard Animation
Overwatch Development Team
Note: Each statue is hand painted, there may be a slight variance in the final production piece.
Delivery estimated end of Q4 2017.
Price: $450.00
BLIZZARD
official link below the images