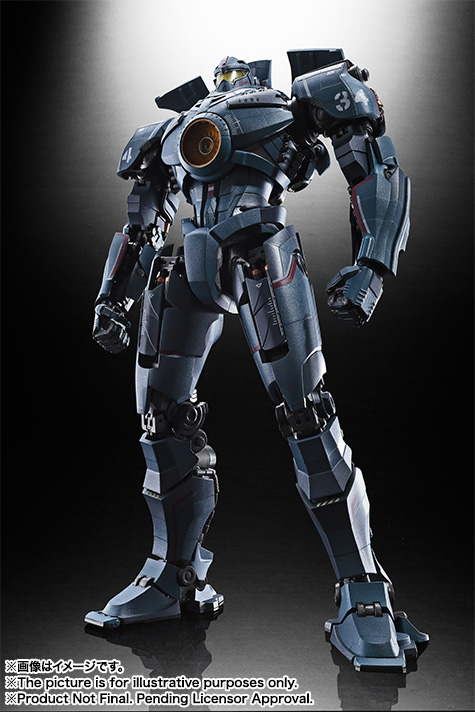 2,500 tons of awesome! The long-awaited Pacific Rim's leading machine, GIPSY DANGER, appears as a SOUL OF CHOGOKIN!
超合金魂 GX-77 ジプシー・デンジャー
A masterpiece movie "Pacific Rim" of 2013 mechanical genre is a lineup of SOUL OF CHOGOKIN. As the first step, Jaeger, America's leading player in the movie, "Gypsy Danger" appeared. Built-in light gimmicks in 4 places to reproduce impressive start-up sequences and weapon-activated scenes. Other weapons parts and boats used in the play as weapons are also included.
Scheduled to be released in February 2018
Manufacturer's suggested retail price: 27,000 yen (tax 8% included)
[Product specifications] Total height: approx. 230 mm [Materials] Made of ABS, die cast, PVC
【set content】
Main body, replacement wrist right and left two kinds, ship (weapon),
Chain sword (sword mode) × 2, chain sword (whip mode) × 2,
Plasma caster left and right, dedicated pedestal,
[Battery] Test battery LR 41 × 7