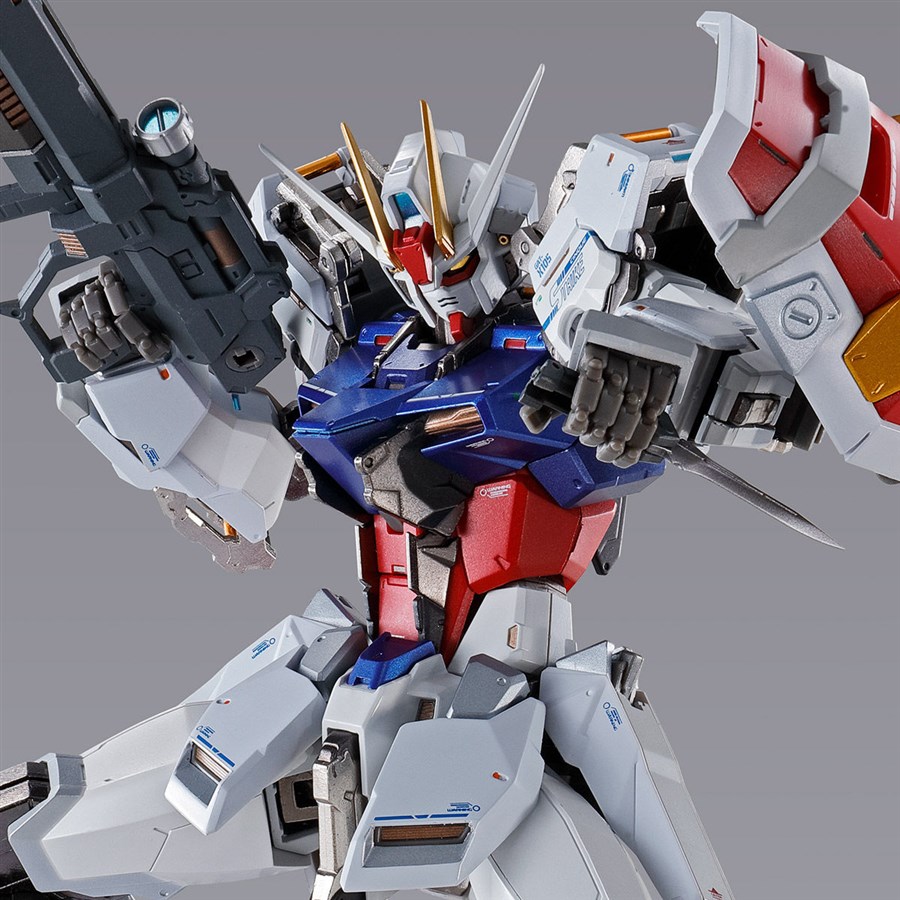 Pre-ordering starts at "METAL BUILD Strike Gundam" Premium Bandai today from 18:00!
Basic equipment of strike is included
In Premium Bandai, the advance reservation acceptance of "METAL BUILD ∞-Metal Build Infinity-" held commemorative item "METAL BUILD Strike Gundam" will start today from 18:00 on April 16 (Tuesday).  The price is 16,000 yen (tax included).
"Strike Gundam" has finally appeared in the METAL BUILD series under the full supervision of Tomoe Shigeda, Chief Engineer of Mobile Suit Gundam SEED.
Hardness and form as a weapon are pursued while following the image in the play, and styling with reality and presence is realized by the addition of an overwhelming amount of information.  Also, it comes with shields, beam rifles, fighting knives and strike Gundam basic equipment, and you can enjoy a lively pose in combination with weapons.
This item is a commemorative item of the event "METAL BUILD–Metal Build Infinity-" which will be held in  Akihabara on June 22nd (Sat) and 23rd (Sun).
For product details, receipt methods, and sales plans overseas, please see the product page of Premium Bandai.
We also decided to develop the METAL BUILD new MSV project "METAL BUILD Alternative Strike"