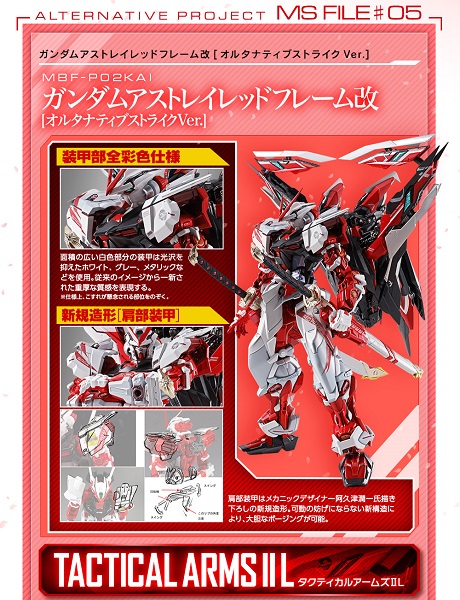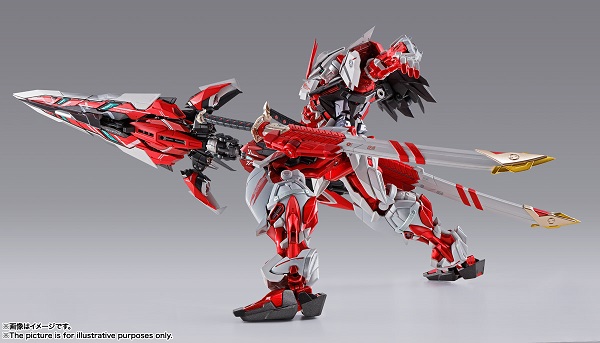 P-Bandai METAL BUILD 1/100 Gundam Astray Red Frame Kai ALTERNATIVE STRIKE Ver. FULL IMAGES, FULL INFO
METAL BUILD ガンダムアストレイ レッドフレーム改(オルタナティブストライク ver.)
Released in March 2020 (Pre-order starts from Friday, November 15, 2019)
Price: 27,500 yen (tax 10% included)
Red frame reform, new birth!
In line with MSV project "Alternative Strike"
A new Astray reborn and remodeled
In accordance with the MSV planning concept, the entire body armor has been updated to a paint finish.
A more profound feeling and reality.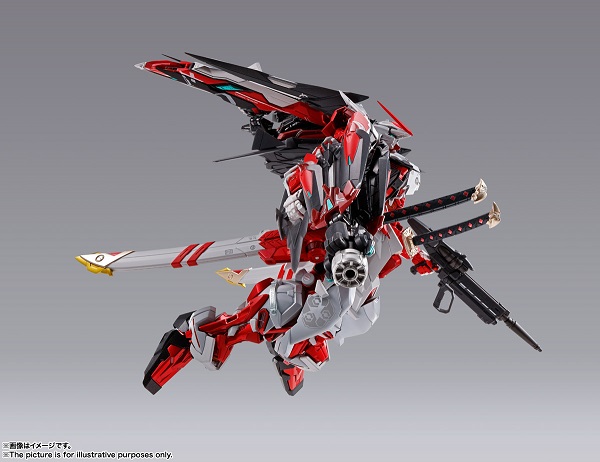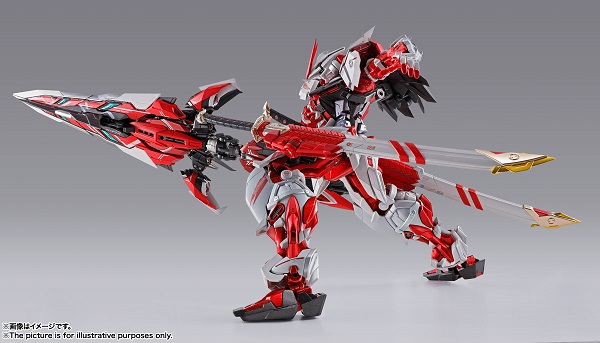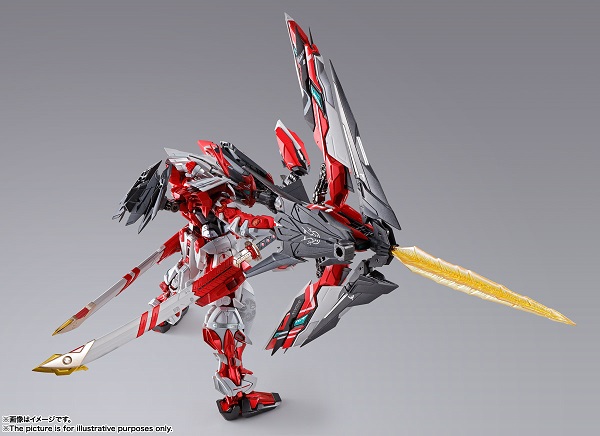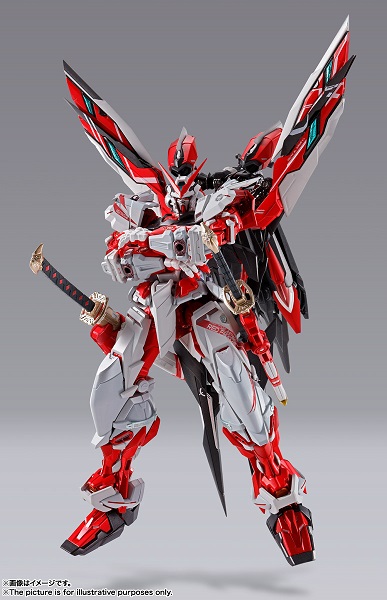 New shoulder armor
The shoulder armor is a new model drawn by mechanic designer Junichi Akutsu.
Bold posing is possible with a new structure that does not hinder movement.
Renovate the armor to paint finish
The armor of the white area with a large area is painted with white, gray, metallic, etc. with reduced luster, and it has a heavy texture renewed from the conventional image.
Marking has been renewed, and the newly reborn red frame is brilliantly colored.
Striker pack compatible joint
Can be linked with strike gundam equipment (striker pack)
Back joint parts are newly included.
Enables linkage with existing products and future striker packs.
In addition, joint parts for Strike Gundam (sold separately) are included.
Unusual Tactical Arms IIL
7 forms that can be transformed are recreated by Tactical Arms IIL, which is the biggest feature of Red Frame Kai.
・ Delta form
・ Flight form
・ Lance form
・ Arrow Form
・ Buiform
・ Magano Ikuchi Foam
・ Work form
Design: Junichi Akutsu (Astrays Co., Ltd.)
Design / Coloring: Astray's Co., Ltd.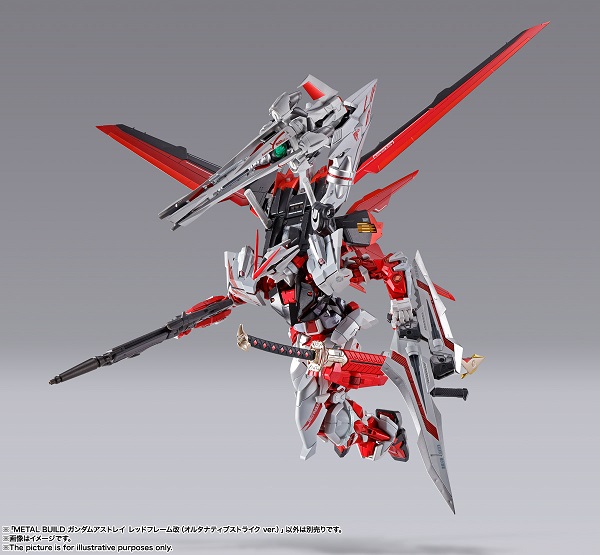 Product specifications
Overall height: Approximately 180mm
Material: ABS, PVC, die-cast
Set contents
・ Body
-Replacement wrist left and right each 5 types
・ Beam Rifle
・ Beam saber × 2
・ Anti-beam shield
・ Gerbera straight set
・ Tiger earrings set
·Backpack
・ Backpack (red frame revision)
・ Tactical Arms IIL
・ Arrowform beam effect
・ Exclusive stand set
・ Backpack joint (for strike, for astray)
here below, click to enlarge view