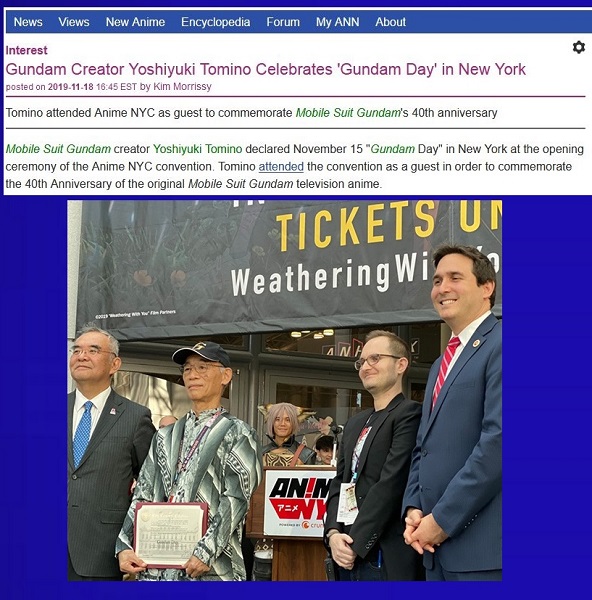 Animenewsnetwork placed an article about Gundam Creator Yoshiyuki Tomino Celebrates Gundam Day in New York, yesterday: 2019-11-18
and i am very proud and happy to see your credits below the related article.
oh, i'm wrong…. i am not…
i see Via Christopher Macdonald, Gundam Kits Collection
thank you the same dear Animenewsnetwork, because I AM PROUD to run my site (gunjap.net) on my OWN, and I'll go on as long as I have strength.
thank you haters, GUNJAP DON'T GIVE UP