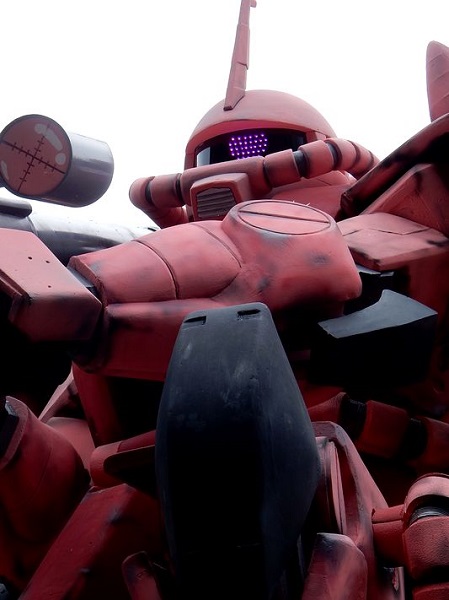 In 2015 a Char's Zaku portable shrine appeared at local Japanese festival
Where: Shiobara Onsen (local hot springs resort located in Tochigi Prefecture)
Annual September festival honoring the ascension of Emperor Taisho to the throne in 1912.
A mikoshi (Japanese: 神輿) is a sacred religious palanquin (also translated as portable Shinto shrine). Shinto followers believe that it serves as the vehicle to transport a deity in Japan while moving between main shrine and temporary shrine during a festival or when moving to a new shrine. Often, the mikoshi resembles a miniature building, with pillars, walls, a roof, a veranda and a railing.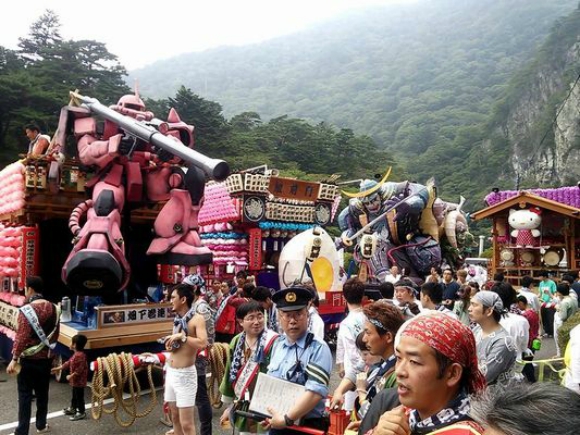 source