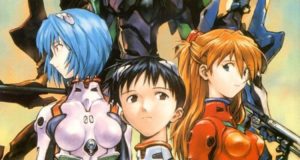 Anime company president arrested for taking nude photos of teen girl who wanted to be voice actress.
President of Gainax, production company that made Evangelion TV series, allegedly told her "It's practice for when you become famous."
On December 5, the Tokyo Metropolitan Police placed the 50-year-old Maki under arrest on suspicion of "semi-forced obscenity" involving a teenage woman who had entered into a contract with Gainax in hope of becoming an anime voice actress. Investigators say that the incidents involved a woman "whose age is between 15 and 19" (the Japanese language includes a terms for a person in their "10s," and the woman was literally described as "in her late 10s").
The police statement says that Maki engaged in obscene acts with the woman on four separate occasions between February 6 and 23, all of which took place at a Gainax-owned condominium in Tokyo's Adachi Ward the company referred to as the "Production Women's Dormitory." Among the acts Maki is accused of are taking nude photographs of the teen, as "practice for when you become famous and people take pictures of you," and also telling her "Your legs look swollen, so I'll massage them."
by Casey Baseel