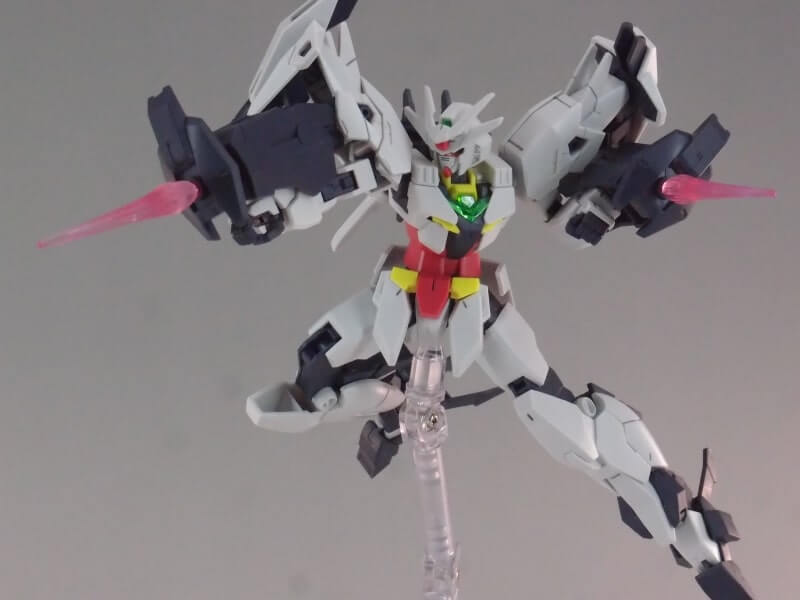 HGBD ジュピターヴガンダム レビュー
PRODUCT DETAILS
From Gundam Build Divers Re: RISE, a new enhanced mecha for the main hero arrives sporting a beam gatling gun and backpack unit with remote weapons.
Backpack Funnel Bits can detach and held by arms or displayed in mid-air with included stand and features effect parts.
Armor unit can recreate normal and high speed forms. Includes Core Gundm with new different colored parts, 2 beam sabers and display stand.
HGBDで発売された宇宙戦仕様のジュピターヴガンダム。
価格は2,200円です。
以上HGBD ジュピターヴガンダム レビューでした。
今回は宇宙戦仕様の機体という事で背面にはフルバーニアンのような大きな推進機が装着されています。
さらに腕のマニファービットやその推進機となっているマルチコンテナビットが
ビット兵器としても運用可能になっているのが特徴的な機体です。
キット自体はシンプルな配色なのもありますが、
各スラスターも細かく色分けされて合わせ目も最小限ですしアースリィの構造を引き継いでいるので可動なども良好です。
それと今回はヴィートルーやマーズフォーのように武器セットがないと武装が足りないといった事もなくこのキットのみで完成しますし、
各ビットも様々な形態が楽しめるのでおすすめのキットです。
blog.kenbill.com