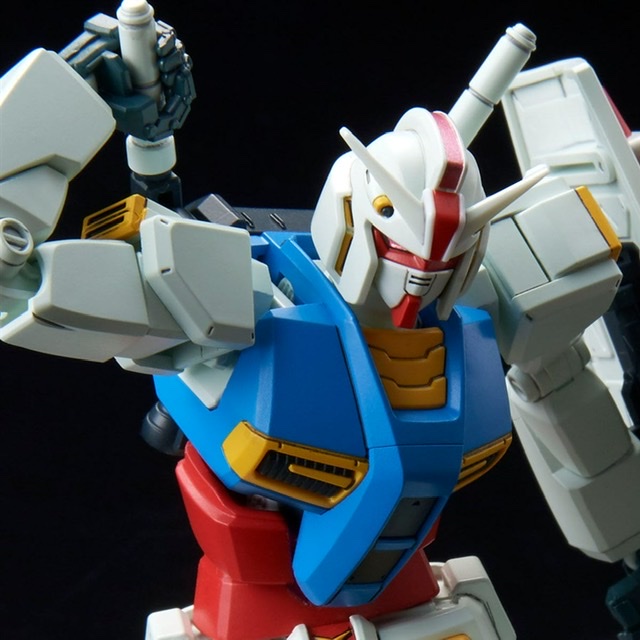 HG 1/144 Gundam G40 (Industrial Design Ver.)
Price: 3,300 yen (tax included)
* Resale at Gundam Base from April 11, 2020 (Sat)
From April 11 (Sat.), the "HG Gundam G40 (Industrial Design Ver.)" Will be resold at the Gunpla Comprehensive Facility "THE GUNDAM BASE".
THE GUNDAM BASE TOKYO
[Location] Diver City Tokyo Plaza 7F (1-1-10 Aomi, Koto-ku, Tokyo)
[Business hours] From 10:00 to 21:00 (irregular holidays)
[Admission] Free
THE GUNDAM BASE FUKUOKA
[Location] 1F, Canal City Hakata South Building (1-2 Sumiyoshi, Hakata-ku, Fukuoka City, Fukuoka Prefecture)
[Business hours] From 10:00 to 21:00
[Admission] Free
As part of the " Mobile Suit Gundam 40th Anniversary Project ", this item will work on what happens if " KEN OKUYAMA DESIGN " seriously verifies and designs Gundam as a product, and the created Gundam will appear " Mobile Suit Gundam 40th Anniversary " Commemorative Gundam x KEN OKUYAMA DESIGN x LDH JAPAN "G40 Project" PV and started developing a gunpla that can reproduce the actions in the video.
Following the same design production process as ordinary industrial products, the 18m MS was designed and verified in 3D, pursuing a structure with reality while sticking to human form and movement. The main camera on the head is expressed as a "foil seal" in the image of being movable in a line, and the legs are designed with emphasis on silhouette as well as movable.
In addition, the joints of the arms are conscious of the human skeleton, and exhibit a wider movement than the human body when twisting and stretching the abdomen.
In addition, a "special booklet" that summarizes the design during product development is also included.
By interpreting while assembling the mechanism and structure of the real viewpoint, it is a product that you can experience the sensation of creating "awesome things beyond imagination" and the future potential of plastic models, so be sure to get it.
ガンプラ総合施設「THE GUNDAM BASE(ガンダムベース)」では、4月11日(土)より、「HG ガンダムG40(Industrial Design Ver.)」が再販売される。
本アイテムは、「機動戦士ガンダム40周年プロジェクト」の一環として、「KEN OKUYAMA DESIGN」がプロダクトとして本気でガンダムを検証しデザインしたらどうなるのかに取り組み、生み出されたガンダムが登場する「機動戦士ガンダム40周年記念 ガンダム×KEN OKUYAMA DESIGN×LDH JAPAN"G40プロジェクト"PV」と、その映像内のアクションを再現できるガンプラの開発を目的にスタート。
18mのMSを通常の工業製品と同様のデザイン製作工程を踏み、3Dで設計しながら検証し、人間らしいフォルムや動きにこだわりつつ、リアリティの伴う構造を追求。頭部のメインカメラは、ライン状に可動することをイメージして"ホイルシール"で表現されているほか、脚部は可動に加え、シルエットにも重点を置いてデザインされている。
また、腕部の関節は人間の骨格を意識し、腹部のねじりと伸ばす動きにおいては、人体よりも広い可動を発揮する。
さらに、商品開発時のデザインなどをまとめた「特製ブックレット」も収録される。
本物視点の機構や構造を組み立てながら解釈していくことで、"想像を超えたすごいもの"をつくる感覚、プラモデルの未来の可能性も体感できる一品となっているので、ぜひともゲットしよう。