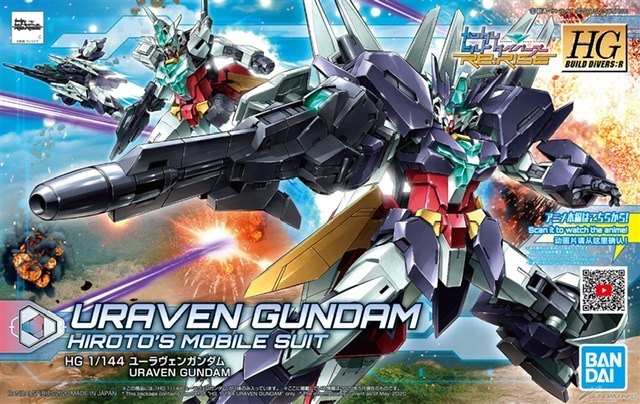 HGBD: R 1/144 Uraven Gundam will be released on May 13, 2020.
Description of item
From the 2nd Season of "Gundam Build Divers Re: RISE" scheduled to be distributed on the Gundam Channel from April 9, 2020, the new protagonist "Uraven Gundam" has appeared!
■ Core Gundam II can be transformed into a core flyer by itself.
■ Supports core docking custom and enjoy custom with existing armor!
【accessories】
■ Shield x 1
■ Beam saber x 2
■ Sniper Rifle x 1
■ Bit x 3
■ Weapon handle (left and right) x 1 each
■ Hirate (left) x 1
■ Pedestal × 1
Display base x 1
■ Foil seal x 1
□ Price: 1,760 yen (tax 10% included)