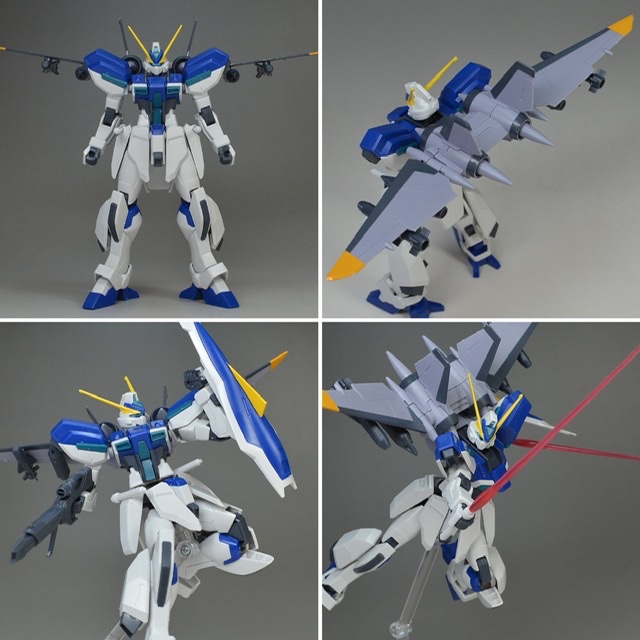 In this post, I introduce the HG 1/144 Windam review!
HG Windam is a 1/144 scale model kit that appears in "Mobile Suit Gundam SEED DESTINY".  FINE BUILD is adopted for the joint structure to pursue ease of assembly.  The kit has high reproducibility in the "play" such as equipping each part with a movable jet striker on the back.  It can also be linked with various striker packs that reproduce the "striker pack system".  The price is 1,540 yen (tax included).
The Fine Build has been designed for ease of assembly, but it is not a loose build, but a high quality build that is typical of recent kits.  Since the range of motion is wide, you can reproduce many cool poses.
Painting is needed.  Since the antenna on the head is long, it seems that you should be careful when moving the head.
The joint has a strength that does not seem to deteriorate even with age, and the freedom of movement of the jet striker is high.  It is a kit that you can feel the original charm of Windam and you can enjoy combining it with Aile striker and other kits.