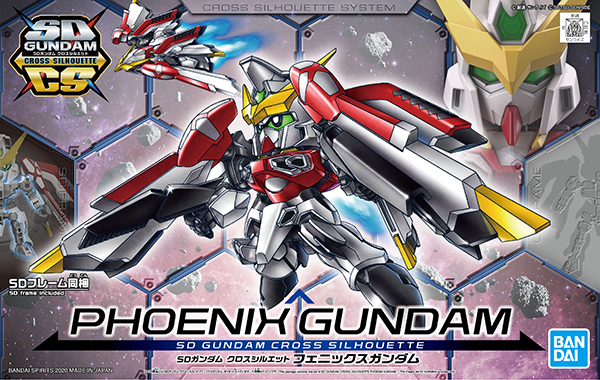 In June 2020, "SD Gundam Cross Silhouette Phoenix Gundam" will be released.
Description of item
"Phoenix Gundam" is three dimensionalized in the SDCS series!
Bird form can also be reproduced.
Burning fire activation state can also be reproduced.
Equipped with a united gimmick on two rifles.
Expansion of poses is possible with the addition of flat parts.
By using the CS frame sold separately, it can be rearranged to a high head and body condition.
accessories
Bird form parts x 1 set
Rifle x 2
Beam saber x 2
Open hand (left and right) x 1
Display base x 1
Foil seal x 1
Price: 1,540 yen (tax 10% included)