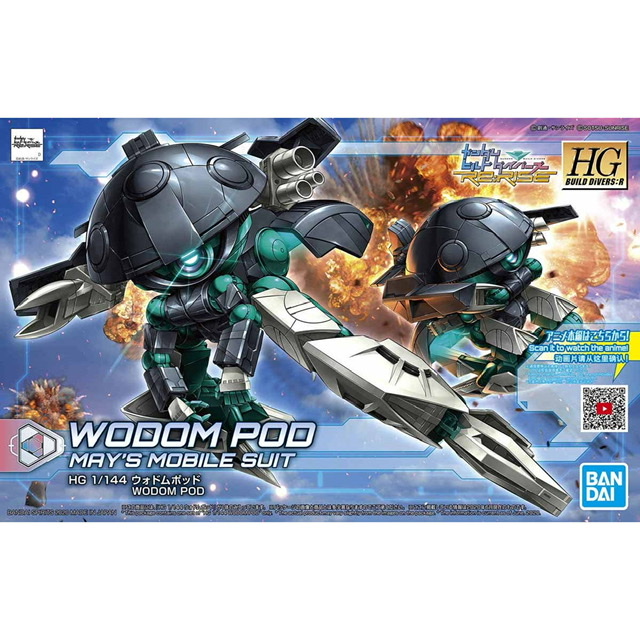 On June 27, 2020, the "HGBD:R 1/144 Wodom Pod" will be released.
Description of item
2nd Season "Wodom Pod" is finally available from "Gundam Build Divers Re:RISE", which will be distributed on the Gundam Channel from April 9, 2020!
-The form of the high-speed flight in the play can be reproduced!
Includes reinforced parts that can recreate the 2nd Season Wodom Pod!
accessories
Reinforcement parts for 2nd Season x 1 set
Display base x 1
Foil seal x 1