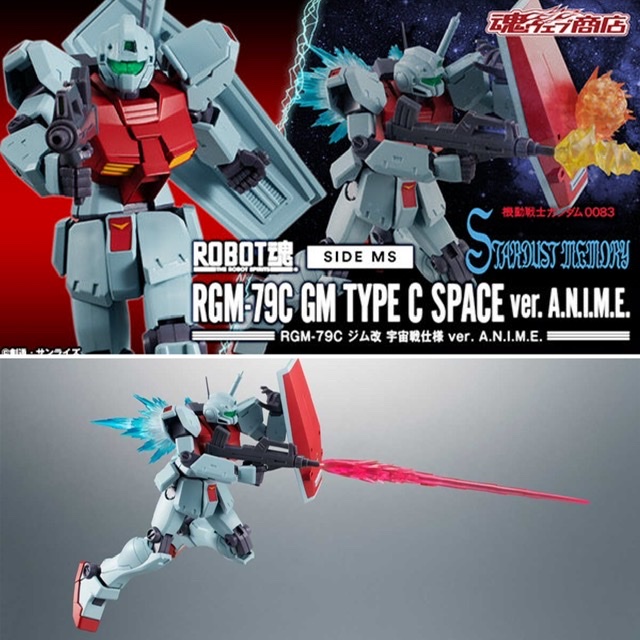 Premium Bandai will start accepting reservations for ROBOT魂 GM Type C Space ver. A.N.I.M.E. Battle Specification ver. Scheduled to be shipped in November, the price is 7,150 yen (tax included).
From "MOBILE SUIT GUNDAM 0083 STARDUST MEMORY", "GM Kai Space Battle Specification" has been released in version A.N.I.M.E.
The chest retractor, shoulder pullout indirect joint, hip joint swing mechanism, knee back retractor, and heel pullout joint provide flexible movability such as holding arms with both arms.  A bullpup machine gun, a hyper bazooka, a beam saber, and a shield are attached, and the shield can use a joint for connection to produce various carrying styles.
In addition, this item will be closed as soon as it reaches the ready quantity.  If you definitely want it, buy it early.
ROBOT Spirits SIDE MS RGM-79C GM Kai Space Battle specification ver. A.N.I.M.E.
Price: 7,150 yen (tax included)
Reservation start start: Friday, June 19, 2020 16:00
Product shipment: Scheduled for November 2020