Over 300 people participate at the same time! Event Report for "Gundam Gunpla Online Gunpla Association"
Kawaguchi Meijin and Punk Booboo Tetsuo Sato
On Saturday, June 20, the event "Gunpla Online Gunpla Party" was held to assemble Gunpla while connecting online.
At the event, more than 300 participants who won the pre-application were connected at the same time, and Mr. Tetsuo Sato of BANDAI SPIRITS's famous laughter duo "Punk BooBoo" who is famous for making gunpla also appeared and had a fun talk.  While enjoying the Gundam model.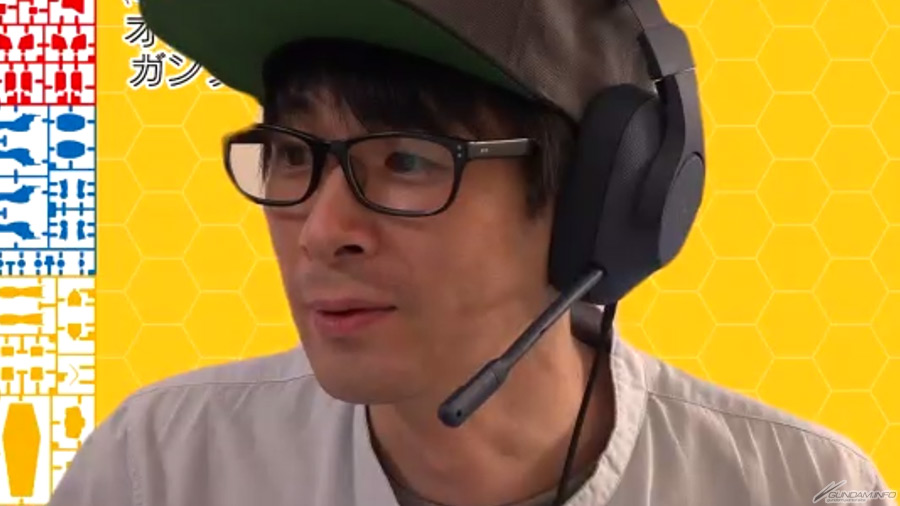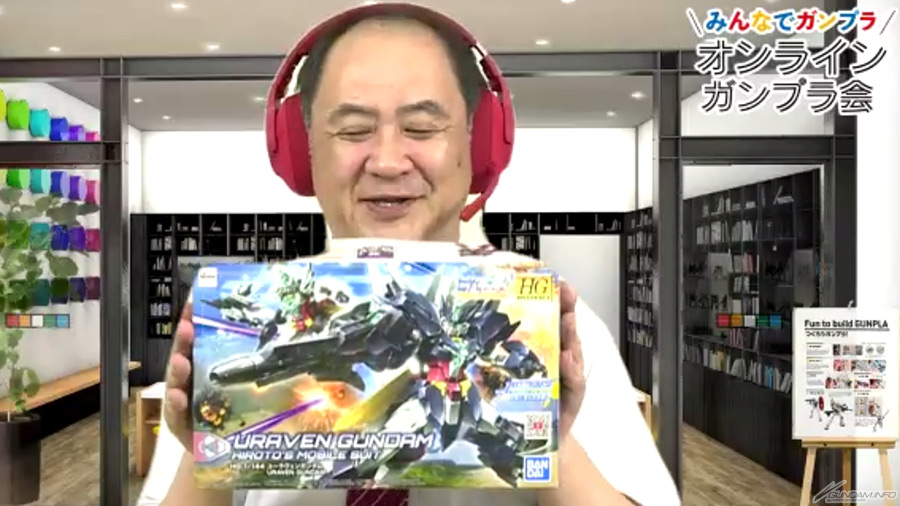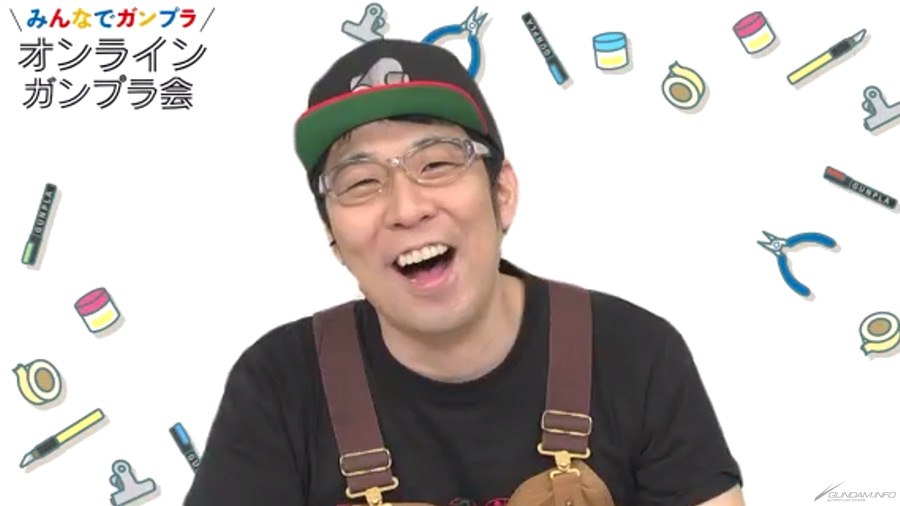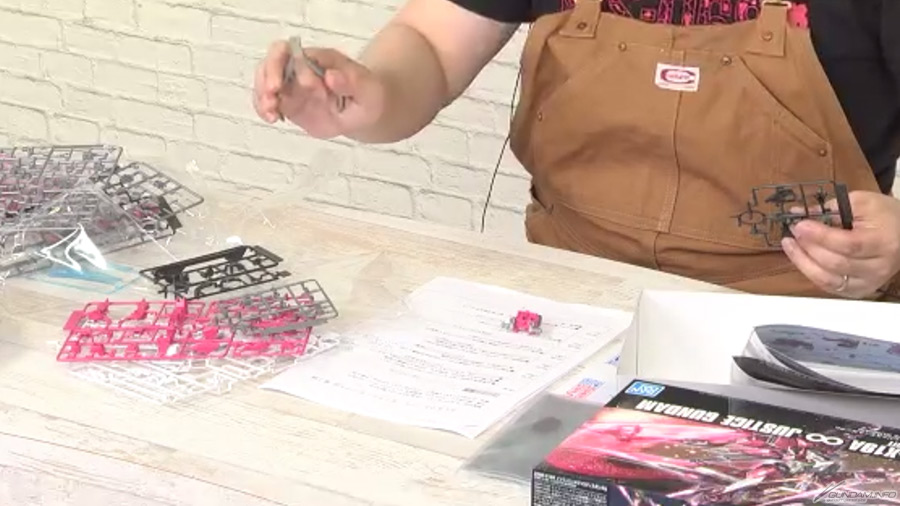 Now, let's get to know the events that were filled with excitement while online.
Gunpla together! Lady, go! Share the excitement before you start making!
The event was moderated by Kiyoshi Yokoyama, a member of the comedy duo "Monoi" who is also a member of the "Yoshimoto Plastic Model Department". Mr. Yokoyama was the owner of the official Gunpla World Tournament "Gundam Builders World Cup" (GBWC) 2016 Japan Tournament Finalist, and he was excited by the Gunpla Talk backed by his technology.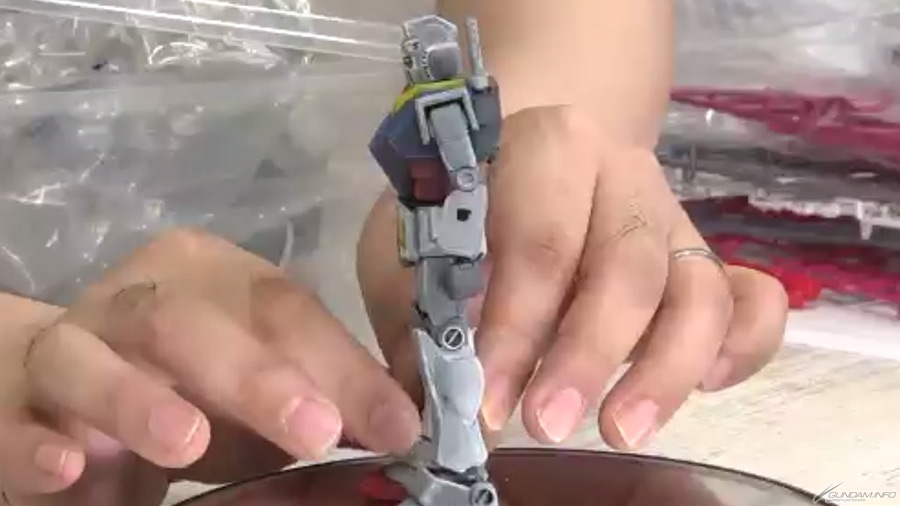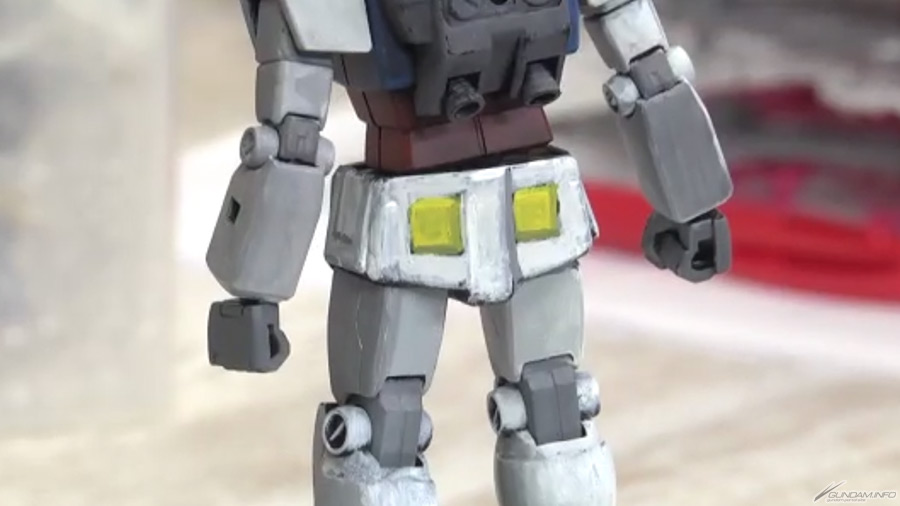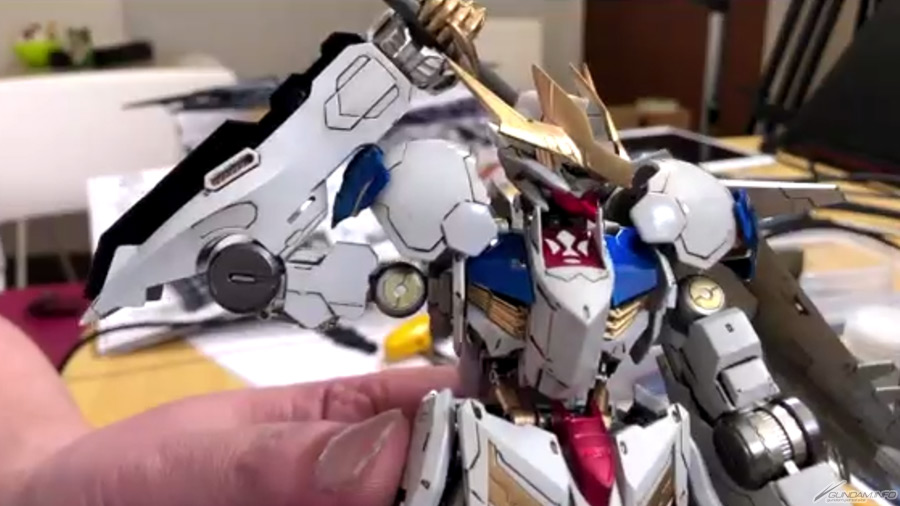 Gunpla production started with the shout of "Minna Gunpla! Lady, Go!"
There were a wide variety of participants, from children to adults, with over 300 participants, some of whom participated in groups of parents and children, brothers and sisters, and couples.
Participants will prepare the kits to be produced at the event. There were many people who bought new Gunpla for this time and challenged.
Meister Kawaguchi and Mr. Sato will also prepared "HGBD:R 1/144 Euraven Gundam" and "HG 1/144 Infinite Justice Gundam", respectively.
Before the production was started, it seemed that participants were sharing the excitement online from the scene of showing the packages prepared by each other.
Mr. Kawaguchi said, "I think many people made plastic models during the stay home period, but it is a waste to finish it during that period! As I got used to it, I thought it would be interesting to make Gunpla together online."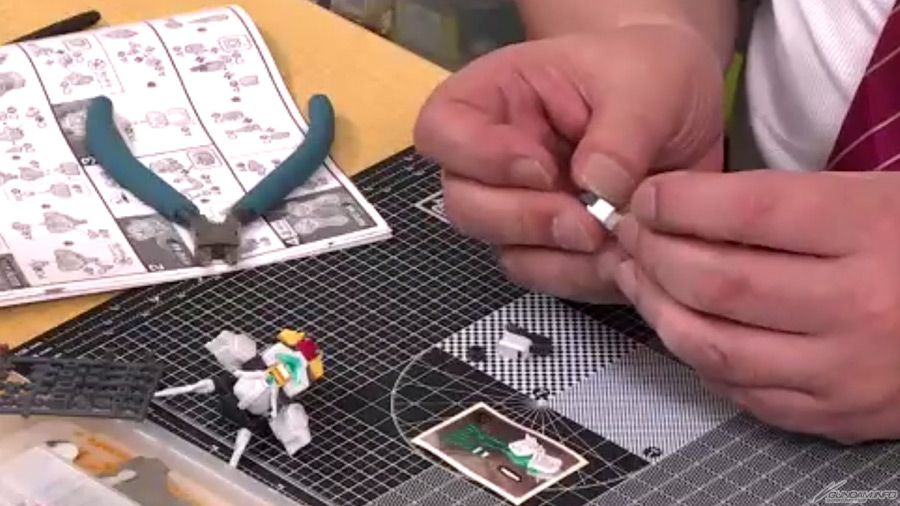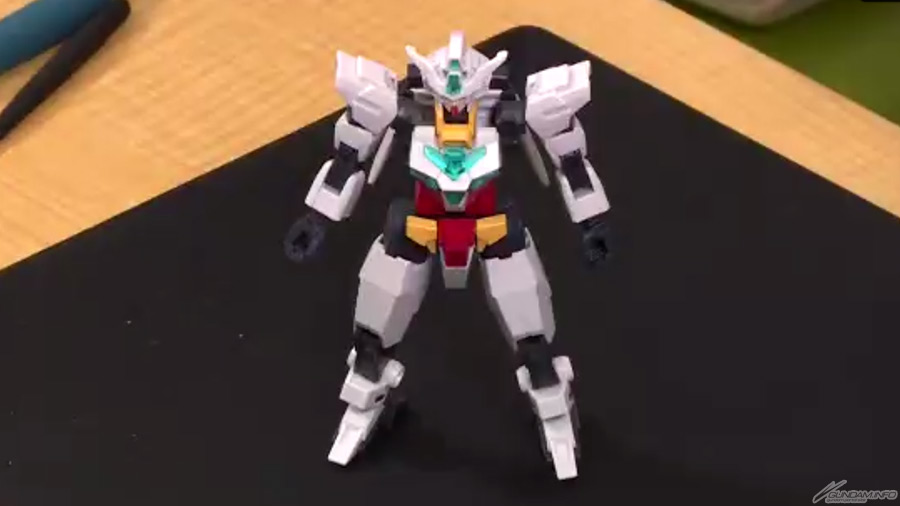 During the event, the actors will talk while making their own gunpla.
In the first corner, Mr. Sato showed a certain saying, "While looking into the junk parts case, Spike armor will not stick your finger, it is super scary", but I can not get much empathy ..
Kawaguchi Master's "If you lose the small parts, you won't come out as if you were hidden by a youkai when you were looking for it, but later you come out from the place of "Why from here?" , There were a lot of approval responses.
In addition, there is a message from the participant, "I forget the things I loaded and accidentally buy the second one," said Sato-san, "I accidentally bought six. To make a triple dom. I thought."
At the subsequent "Gunpla Technique Show" corner, we are looking for technical questions on the production of Gunpla. Mr. Sato was excited by the dream service time because it was a valuable opportunity to ask Kawaguchi expert directly.
Questions and worries from participants such as "I can't do heat press well" "What should I be careful of when making a diorama?" "How to attach ABS well" "The coating film will peel off over time" Mr. Sato and Mr. Kawaguchi answered politely.
Heat press does not work ⇒ 0.2mm or 0.3mm PVC board is recommended instead of transparent plastic board. Even when squeezing, it is good to make a mold with a material that is more heat resistant than plastic.
What should I be careful of when making a diorama? ⇒ Decide what you want to do and the theme in advance. After having an image of the finished product, we will add the ideas that spring up during production.
How to attach ABS successfully? ⇒Since adhesives for models are not so easy, use adhesives such as instant adhesives and epoxy-based adhesives.
The coating will peel off over time ⇒ We recommend lacquer-based paints. When using water-based paint, it is better to adjust it to a thicker color with a dedicated diluent instead of water.
At the end of the talk, I introduced the Gunpla I made in advance as "Introduction to my Gunpla".
Mr. Sato takes out "GM" which looks only like "Gundam". Although the shape is unmodified, it is painted three-dimensionally like trick art, and is designed to look like it pops out.
In addition, Kawaguchi Meister introduced "Gundam Barbatos Lupus Rex". The mace was finely treated for scratches, etc., and the appearance of being used was detailed.
Participants also made a series of masterpieces such as "EWAC Jegan with Digital Camouflage", "Gundam 00 Sky HWS (Trans-Am Infinity Mode)" and "Bear Guy".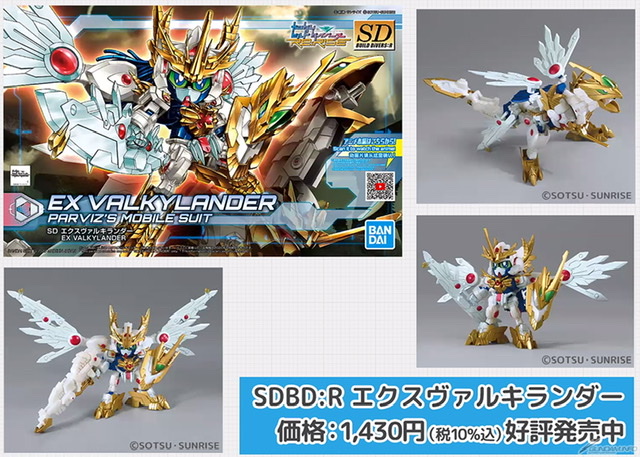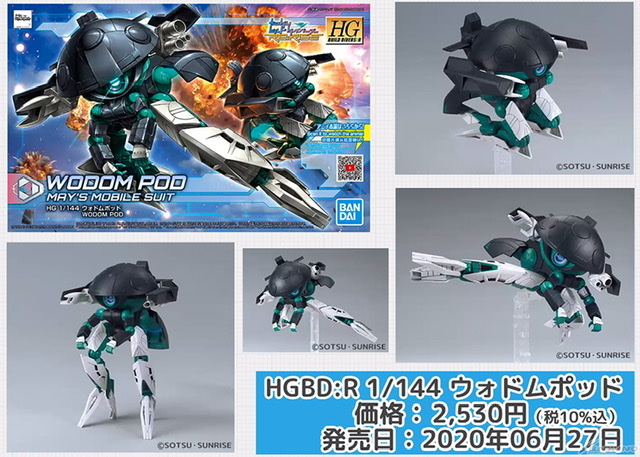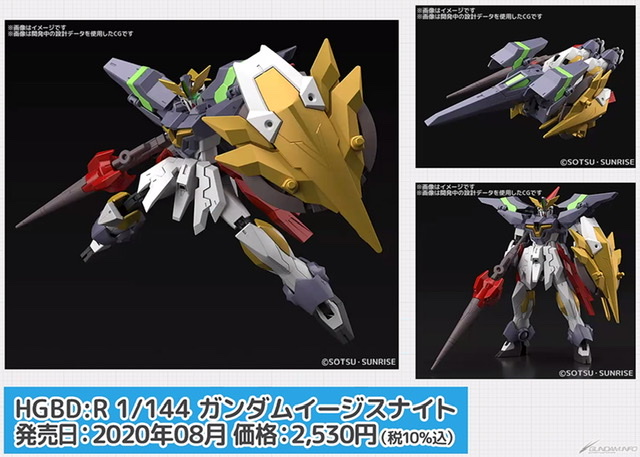 An event that has the potential for real-time interactive communication!
A 90-minute event quickly ended with a dense talk that continued without interruption while making Gunpla.
Mr. Sato said, "This year's GBWC has been postponed, but when it is held, it is exciting to have the Gunpla that I started to make at this event applied for. I definitely want to participate," commented.
In addition, Kawaguchi Meijin answered the reporter's question and said as follows.
It was very exciting to see what everyone was making, and I was able to realize that the act of making plastic models is itself something that everyone can enjoy. I could not follow everyone because there were too many people, but it is a future issue, but since I could interact in real time, the story spread steadily and I could experience the feeling of being online but offline. Was interesting.
This time, I tried experimentally with "Let's do it for the time being", but I tried various patterns such as narrowing down the number of people, carefully spreading it overseas, and increasing the satisfaction of the participants want to go.
If there is a next time, I would like the people who participated this time and those who have not participated yet to actively participate. I am looking forward to seeing you.
Probably the first event in the history of a model that achieved the feat of more than 300 people making gunpla at the same time. The way to enjoy plastic models has expanded greatly, and it has become an opportunity to point out the possibilities of online.
Even if you can't normally make Gunpla, you may be able to experience the fun of making an event when you start. It is undecided that the next and subsequent events will be held, but if you have the opportunity, please join us.