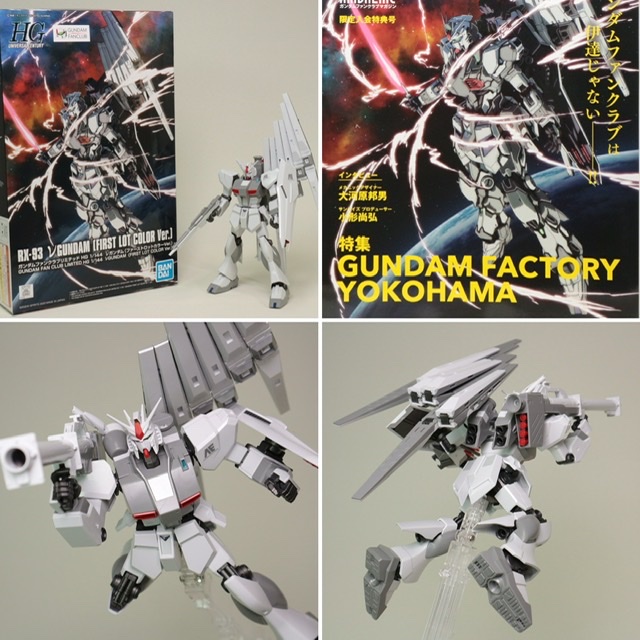 Mobile Suit Gundam from Char's Counterattack:
Gundam Fan Club Limited HG 1/144 ν Gundam (First Lot Color Ver.) Introducing the set!
Annual membership fee is 10,000 yen.
The setting is written by saying that it is the first lot color, but it seems that it is a setting of an operation test machine built without the psycho frame installed at the Von Brown factory of Anaheim Electronics.
Includes:
GFC (Gundam Fan Club) Magazine