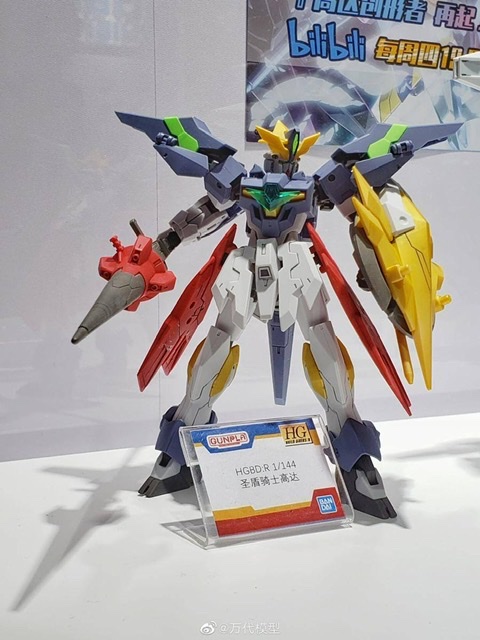 Latest images HGBD:R 1/144 Gundam Aegis Knight. Release postponed
"HGBD:R 1/144 Gundam Aegis Knight" will be released on August 22, 2020
Official:
We would like to thank you for your continued patronage of our products.
The release time of the "HGBD:R 1/144 Gundam Aegis Knight" released in July 2020 has been changed due to various circumstances.
We apologize to all the fans who are looking forward to it, but we kindly ask for your understanding.
The applicable products and the release dates after the changes are as follows.
Shipping
"HGBD:R 1/144 Gundam Aegis Knight"
suggested retail price: 2,530 yen (tax 10% included)
Scheduled release date after change:
Released in July 2020 ⇒ Released in August 2020
Description of item
From the 2nd Season of "Gundam Build Divers Re:RISE" scheduled to be distributed on the Gundam Channel from April 9, 2020, Gundam Aegis Knight, the successor to Justice Night, has arrived!
In addition to mobile suit form, it can be transformed into flight form, assault form, and combined weapon.
In the assault mode, a beam effect can be connected to the tip of the arm.
accessories
Lance x1
Shield x 1
Beam saber x 1
Beam effect x set
Foil seal x 1