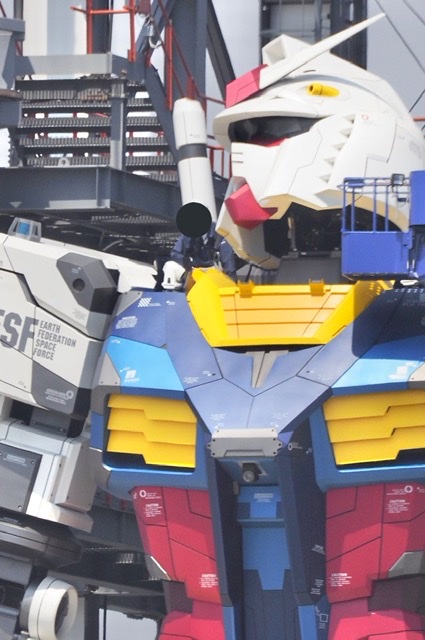 New images 1/1 RX-78F00 Gundam @ Gundam Factory Yokohama
Shinto priests bless 55,000-pound anime robot's head in jotoshiki ceremony.
Yokohama is Japan's second-largest city, and being just 20 minutes south of downtown Tokyo also makes for an easy half-day trip for people from the capital. A number of sightseeing attractions are clustered around Yokohama's scenic harbor, such as a Ferris wheel, seaside parks, and, as of a few days ago, a full-scale version of seminal anime robot Gundam.
Based at the brand-new Gundam Factory Yokohama complex, the life-size RX-78 Gundam, the granddaddy from which all later hero mecha in the Gundam franchise can trace their lineage, is 18 meters (59 feet) tall and weighs 25 metric tons (roughly 55,000 pounds). In the planning and development stages since 2014, external construction of the mecha was finished on July 29 with a jotoshiki, or "head installing ceremony," in which Gundam's head was blessed by Shinto priests before being hoisted into the sky with a crane and secured to the unit's shoulders.