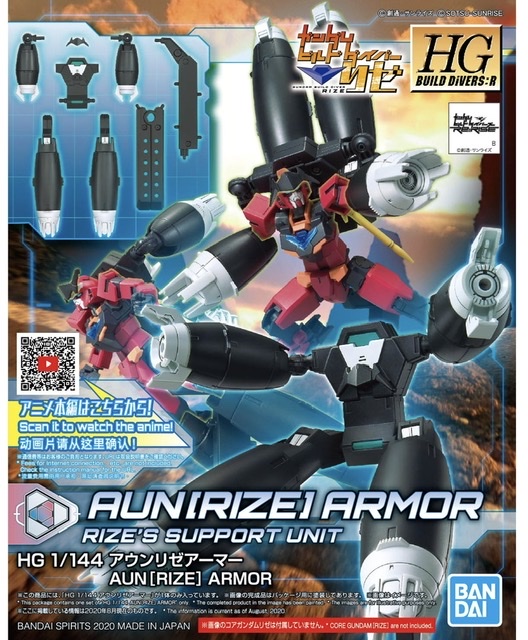 HGBD:R 1/144 Aun Rize Armor box open review
HGBD:R 1/144 Aun Rize Armor (Gundam Build Divers Re:RISE) Runners Introduction
Introducing the runners of "HGBD:R 1/144 Aun Rize Armor" released by Bandai on August 29th.
One of the Core Gundam Rize's armor units comes to the HGBD:R custom extension kit series to add more spice to your GunPla building experience! This kit comes with four booster units that can be attached as a flight or even as power arm unit.
The kit also comes with a display base for support.
*Core Gundam Rize sold separately
Images kenbill blog com