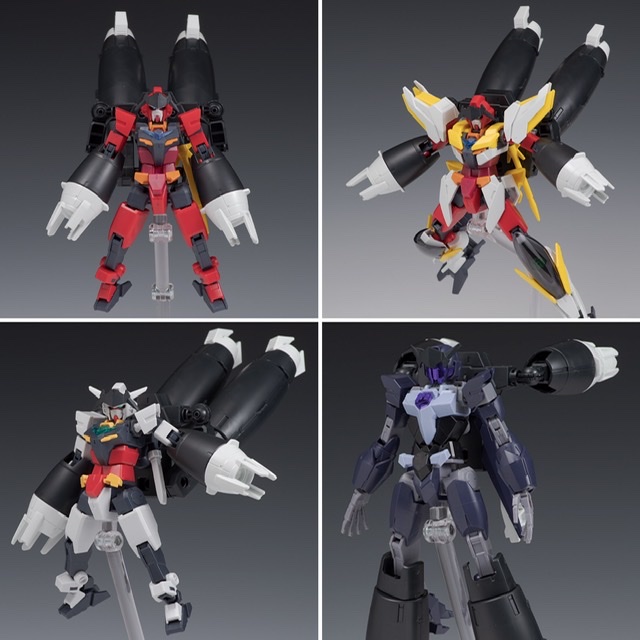 HGBD:R Aun Rize Armor Review
Optional armor Aun Rize Armor for HGBD Gundam Anima Rize.
It was released at the same time as Anima Rize.
The price is 935 yen.
One of the Core Gundam Rize's armor units comes to the HGBD:R custom extension kit series to add more spice to your GunPla building experience! This kit comes with four booster units that can be attached as a flight or even as power arm unit.
The kit also comes with a display base for support.
*Core Gundam Rize sold separately
以上HGBD アウンリゼアーマー レビューでした。
アニマリゼと同時に発売されたオプションアーマーですが、
こちらも個性的なアーマーで単体で人型の機体となっています。
可動部位は限られるもののキックポーズぐらいなら十分できますしシンプルなデザインも個性的です。
アーマーもちょっと変わった物となっていて胴体に付けるアーマーは無く
手もしくは脚を強化するような2パターンの形態が再現できるようになっていました。
丸くボリュームのある手足パーツは大きくシルエットを変えられるため
今までのアーマーとは一味違う組み合わせが楽しめるアーマーでした。
schizophonic9 com