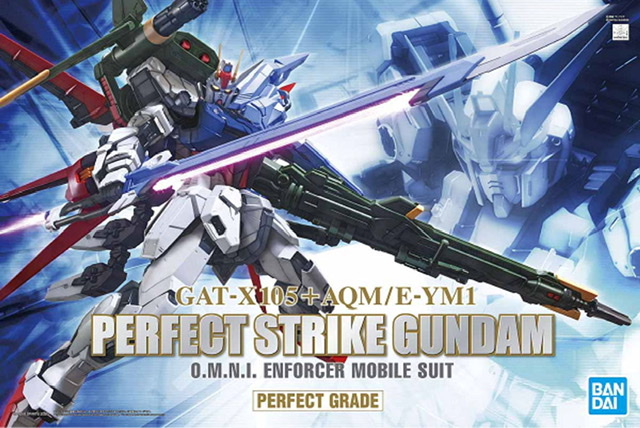 PG Perfect Strike Gundam: found a defect. Full info
"PG 1/60 Perfect Strike Gundam" For shipment in August 2020, it was found that some molded products were defective.
Shipping
PG 1/60 Perfect Strike Gundam Price ¥ 25,000 (¥ 27,500 including tax)
Details
There was a molding problem with the "X❹ parts" of the same product.
* X❹ parts with a protrusion on the upper left of the part number ❹ in the X runner will be replaced.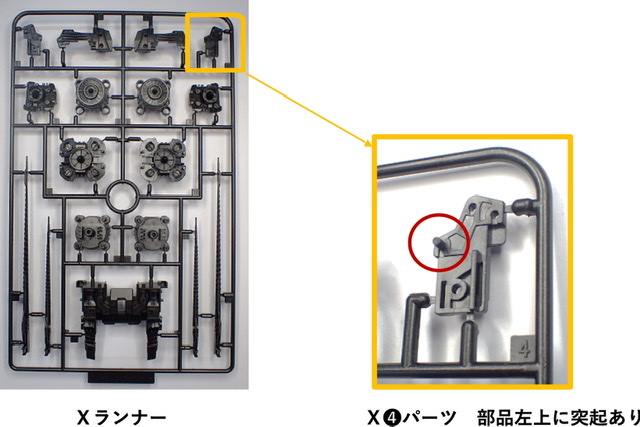 We apologize for the inconvenience, but please contact the BANDAI SPIRITS Customer Service Center below by email or phone.
We will replace it with the correctly molded part "X❹".
Inquiry form by email
https://support.bandaispirits.co.jp/s/contact-mail
When filling out the form, please select the following information and proceed to the entry field.
"For inquiries" … "Plastic model"
"Inquiry classification" … "About breakdowns and defects of purchased products"
"Inquiry product column" … "PG 1/60 Perfect Strike Gundam"
* Please be sure to enter the "Purchase store name" and "Purchase date".
Inquiries by phone
Navi dial 0570-078-001
Reception hours Weekdays 10am to 4pm (excluding Saturdays, Sundays, national holidays, summer and winter holidays)
It leads to automatic voice guidance.
Follow the voice guidance.
[3] Plastic model