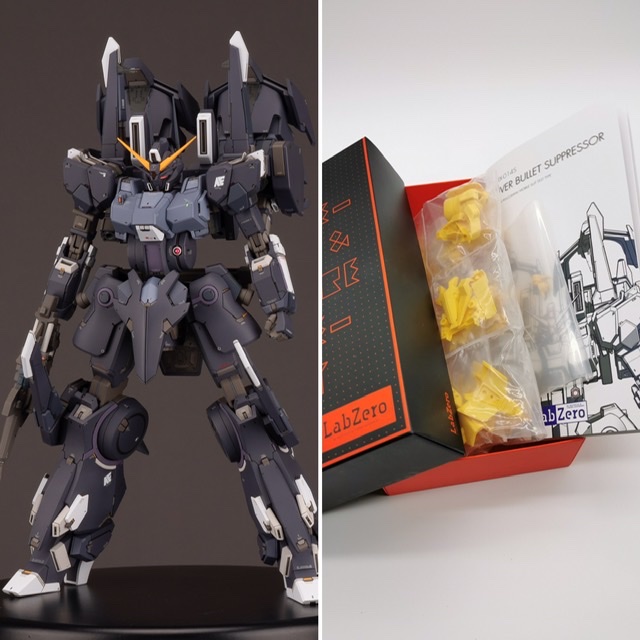 HGUC Silver Bullett Suppressor Garage Kit review
HGUC 1/144 ARX-014S Silver Bullett Suppressor Garage Kit
HG kit needs to be purchased separately.
HG, but not inferior to MG scale,
Almost all armor is made into a garage kit, but the difficulty of making it is low.
The two antennas on the back of the head are made of aluminum.
Includes etching and water slide decals.
Compatible knee parts for Silver Bullett are included as a first-time benefit.
Garage Kit conversion by Lab Zero