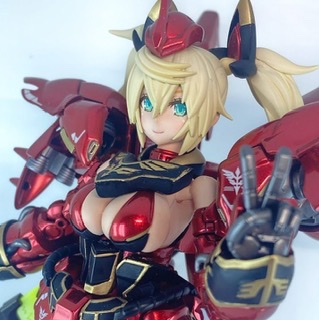 (Mixing build) SinanGene: many images, info
From the Modeler:
I mixed Sinanju and Kotobukiya Gene. Name it SinanGene
I brought the parts from Sinanju of the basic HG, but I did not want to break the girl's line, so only the waist area is diverted from SD
I also wanted to try polishing the paint, but I gave up on the large number of processes.
I only polished it with a compound, but it's good because it has a decent luster
The chest emblem and the met are removable with neodymium magnets.
Work by ハブヲ
aka: Amami_HabuO (on Twitter)