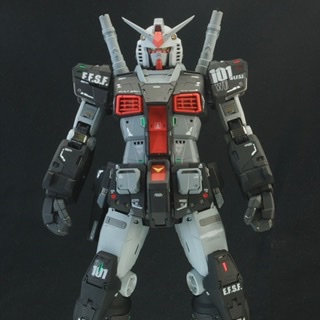 Custom build PG Unleashed RX-78-1 Prototype Gundam: images, info
From the Modeler:
I had a hard time getting it, but fortunately I got it last month. I tried to make it a prototype Gundam because it is a specification that no one seems to do than making it normally.
Instead of using the marking sticker included in the kit, I make my own decals or use external products to increase the amount of details.
The inner frame is unpainted with an emphasis on mobility. The metallic gray parts of the truss frame are painted to eliminate the marble pattern that can be shaped.
The characteristic armor of the ankle was glued to the existing hatch and then the ducts were opened one by one.
The protrusion on the forearm is a hindrance when holding the rifle, so I kept it to a minimum.
The one shaped like a holster on the right hip is made of plastic material.
The person inside is also painted.
There is no abnormality in light emission.
The beam rifle just removed the sight lens Of course you can also install it.
Work by: sary19720910
sary
@sary19720910 (Twitter account)