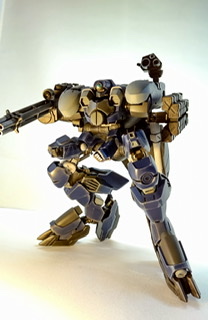 Mixing Build: HG Walking Box "Wobox" images, info
From the Modeler:
The concept is a square wodom, a walking box, shortened to "Wobox"
I felt like I was on the battlefield full of straw, and the equipment was as it was.
I attached various legs from 1/100 Lupus Rex.
The part where Hyakuri's arm fits is a spare ammunition holder.
Work by: ブッピ