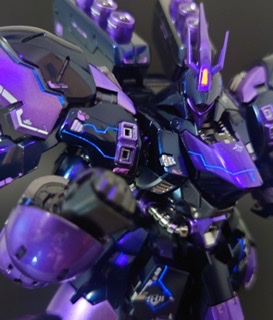 Custom painted RG Sazabi Full Psycho Frame: images, info, credits
This is RG Sazabi. I put together like a villain with candy, metallic and pearl paint. I tried to express a full psycho frame with luminescence expression!
I tried to express the light emission of the psycho frame leaking from the armor.
Since it is a polarized color, it may look blue or black.
Work by ノエル1121
Here below his Twitter account