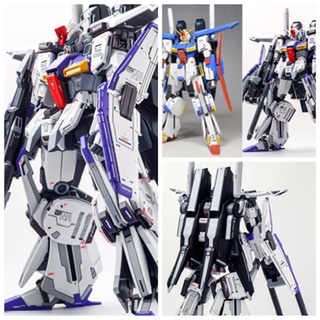 Improved MG Enhanced ZZ Gundam early verification type color custom: images, info
This is a bold color change of the enhanced ZZ Gundam Ver.Ka, centered on purple and white
The main renovation points are the addition of panel lines by streaks and the coloring. The proportions are still in the kit.
Back shot. The point is the panel line of the backpack.
The elbow has been refurbished so that it can be bent.
Back shot without a backpack.
Increase the amount of details with decals for two bodies.
The colors of the red and yellow parts seemed to be fluttering, so I took the plunge and omitted. Add light gray instead.
Before after
Work by jak_modeling