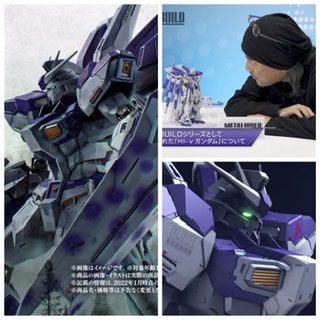 METAL BUILD Hi-ν Gundam will be released to the general public in July 2022 (reservation lifted on February 8 (commercialization commemoration interview with Yutaka Izubuchi) New images, VIDEO
Description of item
Appeared in the novel "Mobile Suit Gundam Char's Counterattack, His Beltorchika Children", and commercialized with METAL BUILD as a homage to the MS "Hi Nu Gundam" designed by Yutaka Izubuchi!
Based on the distinctive coloring design, we will develop a newly arranged high-density and gimmick-filled figure.
Developer comments
CCA-MSV (Char's Counter Attack) Char's counterattack MSV has other popular MS. This time, we arranged it as METAL BUILD based on Hi-ν Gundam by Yutaka Izubuchi. Please enjoy the unique charm of this product and the new appearance of Hi-ν Gundam.
Release date: Released in July 2022
Price: 35,200 yen