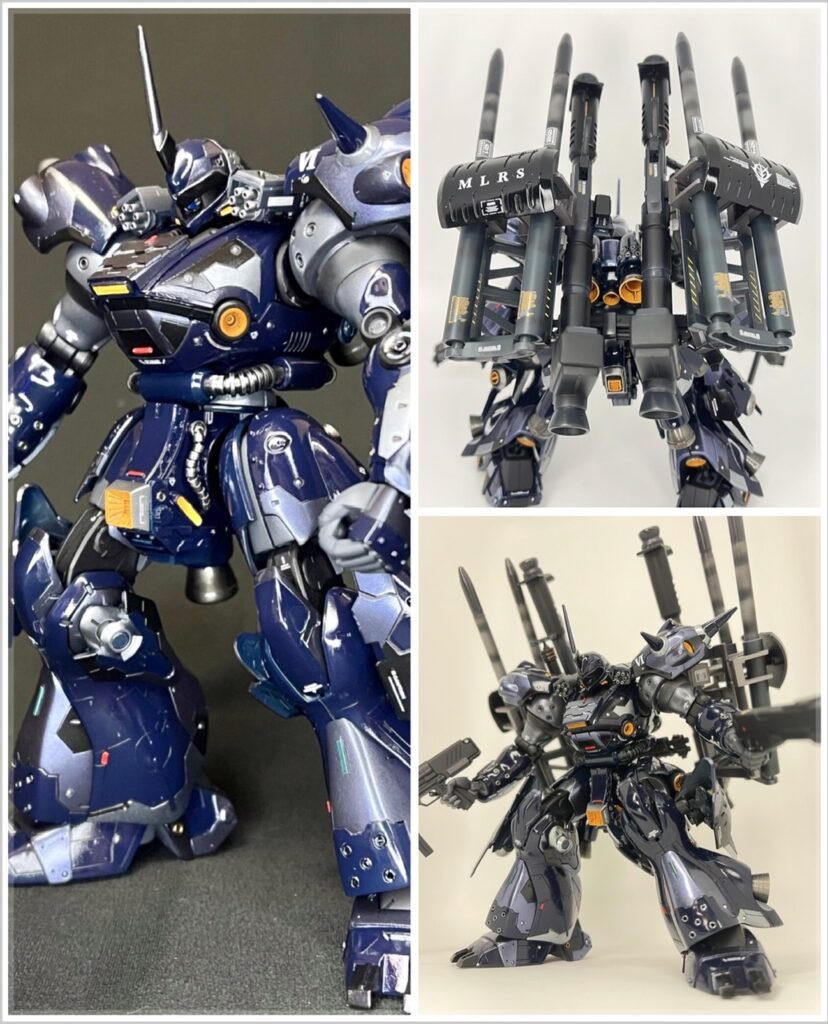 陸ガメのリク's HGUC 1/144 Kampfer High Mobility Type [MLRS equipped] custom build. Images, info, credits
From the Modeler:
The concept is a long-distance attack MS for nighttime assault on bases and a high-speed mobile MS assault.
Loaded back shot
Since the missile burns, use the vernier on low heat until you reach the attack point.
I made the basic Kampfer by playing with various things
It was difficult to get a navy blue that I was satisfied with and it took a long time to mix the color I'm glad I managed to get the color exactly as I had imagined
Two handmade vulcans on the shoulders
There's something like a cooling duct in the chest.
Holds 2 medium/close range weapons
Shotgun in left hand
The right hand is a 90MM machine gun
I like this weapon
After purging all shooting weapons, move on to close quarters combat that takes advantage of high startup.
Accessory weapons and handmade MLRS
For the time being, I received a 90MM machine gun from Rick Dom 2, processed it, and put it in.
There are a lot of streaks because I wanted to separate the main colors into four colors.
Work by 陸ガメのリク