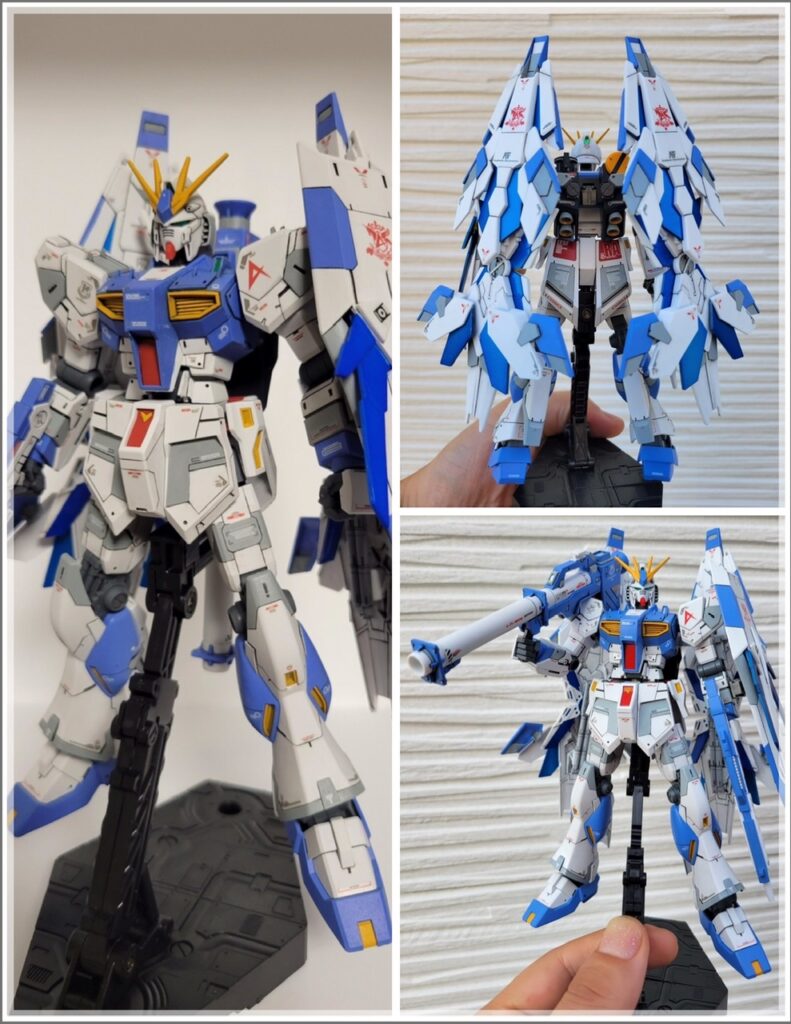 Entry Grade 1/144 Nu Gundam modified type: images, info and credits
I want something that somehow makes me feel cool.
I added more than usual.
First, a panoramic view. I wanted to make the navy blue part blue to reference the Fukuoka Nu Gundam, but it ended up being a little lighter than I expected.
I painted it with an aerial blue brush because it was a pain to color it.
It was a little thin, but I kept pushing through
Since it was an EG, I didn't have a funnel, so I attached Armed Armor DE instead.
For the shield, I made a blue psycho frame from plastic to match the Armed Armor DE.
The slightly different colors of Armed Armor DE and Psycho Frame are charming lol
In the end, I bought HG and created a buzz…
What I like most is…
You can attach a funnel…
Valuable buzz shot
I don't really want to touch it, so I'm thinking of not holding it anymore
However, I am proud of myself for saying that I finished it well from here
Actually, the head is HG
The EG one was ruined because I failed to detail it..
Actually, the backpack is also HG.
Can it be called EG anymore?
Work by Zipper