Armored Core V: Walkthrough Video & Info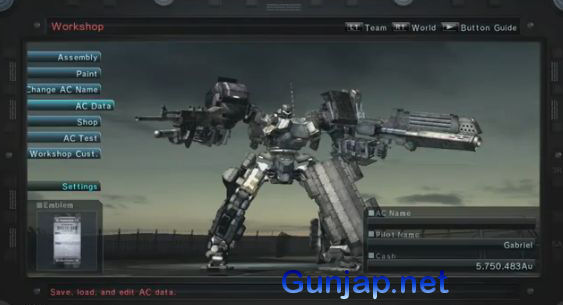 The Playstation Blog began streaming a 5-minute long video Wednesday to promote Armored Core V, a 3D mecha-based video game. The video gives viewers an overview of the types of customization available in the game, including weapon, emblem, and color customization.
Armored Core V was released on January 26 and made the #6 spot in Japan's Media Create game sales ranking with a total of 24, 719 copies sold in its first week. Last November, From Software began streaming the first of four weekly videos leading up to the game's release in Japan. From Software had announced in September of last year that the game would be delayed from its previous October 20 date to January. The game will be released on March 20 in North America and March 23 in Europe.
Check out the video below (Link if you can't see)
Sources: Animenewsnetwork, PlayStation blog
Skip back to main navigation