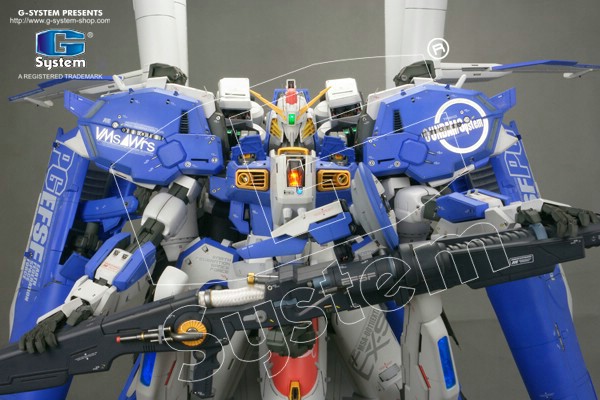 1/35 Gundam MSA-0011{Ext} "Ex-S" Full MS Mode [Version 2.0]
Large Images & Full Info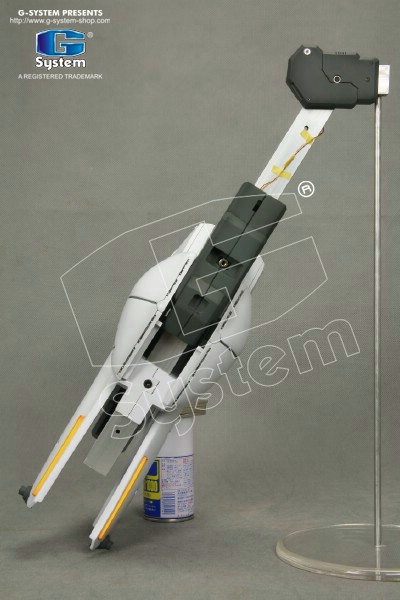 (1)(2)Full leg is supported internally by a 25x12mm rectangular metal bar at full length 420mm.  It is to support the weight of the leg and the wide open angle of 2 legs (800mm apart).  This also eliminate the need of external support for the legs.  Each leg is made of 204 parts.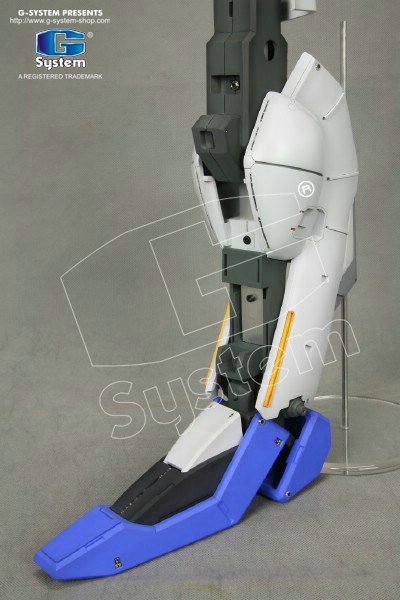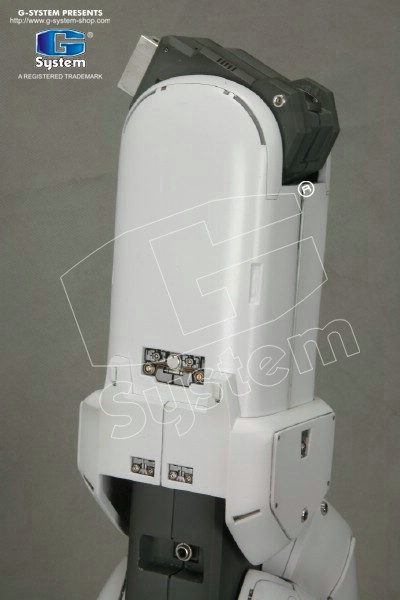 (3) Thigh has been lengthen by 30mm.  Width and depth has also been adjusted accordingly.  Stronger lower part can provide greater support for the upper body.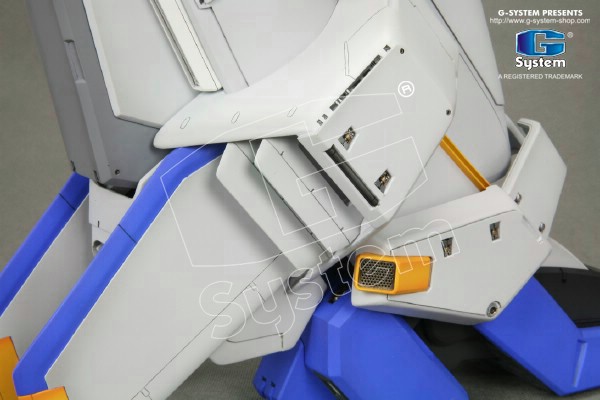 (4) Rich patterns are added to the lower legs.  There are 3 main types repair hatches, total 125 doors on all over the body.  Will show you open hatches mode in the future.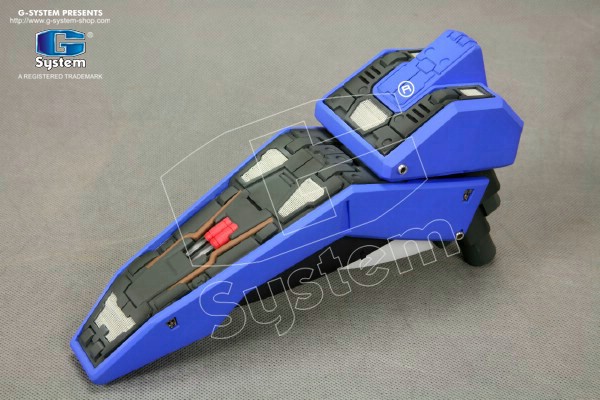 (5) We didn't forget about the Shoe sole, a lot of details and patterns have been added to it.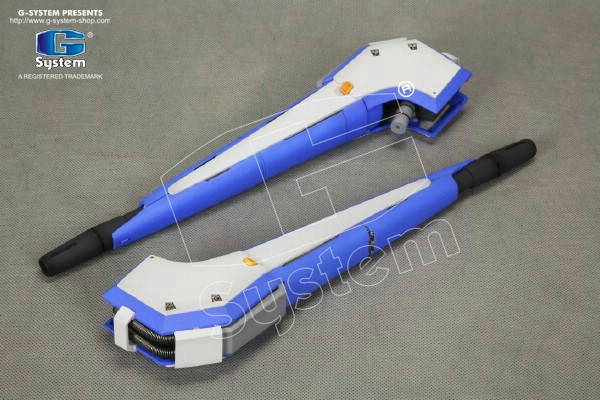 (6) Light beam sabers on the hip side has been enlarged by 25mm x 10mm.  This is to balance the lengthen legs.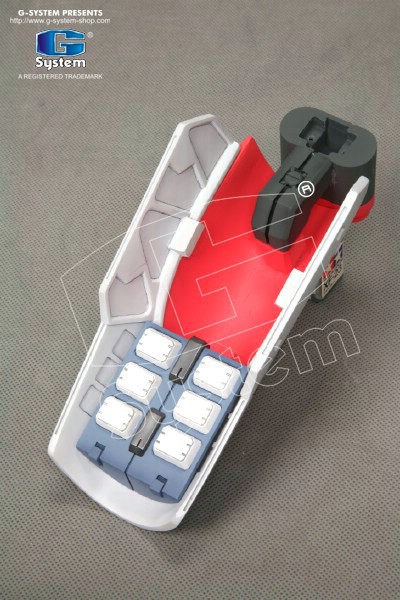 (7) Based on the original design by Katoki, extra components have been added at the back of the hip.  Because of this, the hip has been enlarged by 10mm in length and width.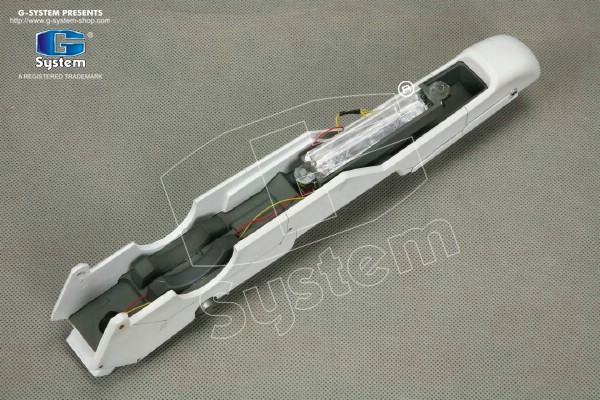 (8) Behind the knees, it is in fact a large light box.  We attached silver suface gummed paper to increase the reflective effect on the LED built inside.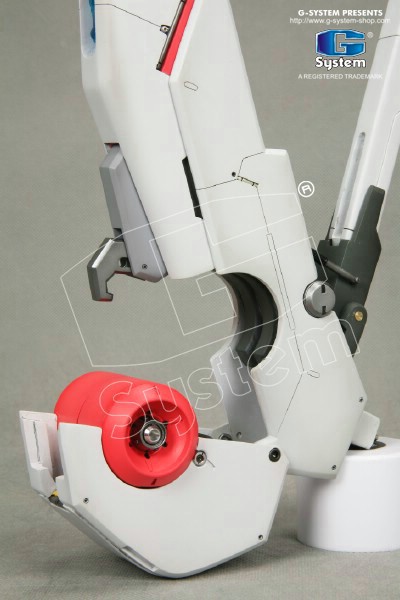 (9) Sense of depth of the knees are strengthen.  Metal parts are added next to "INCOM" components.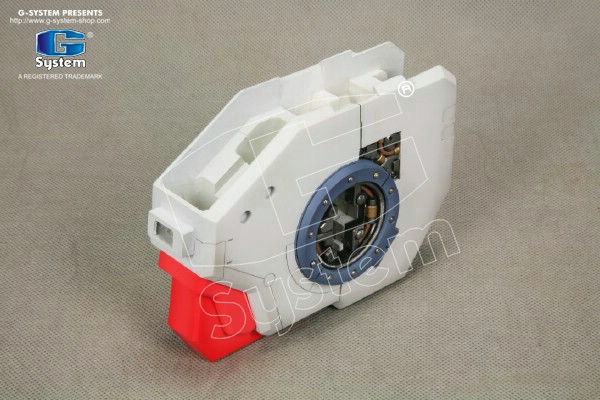 (10) Steel bearing balls are added to the hip side in order to give it a more realistic look.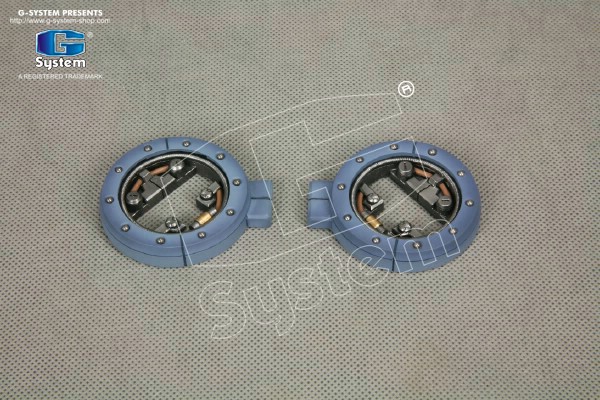 (11) Full arm is supported internally by metal bar to provide great posting support.  We have added great details and layers to the arms as well.
(12) Forearm armors are re-designed with enhanced details.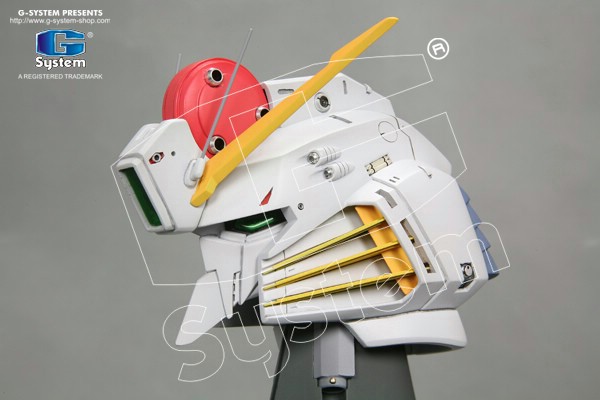 (24) Tip of the mouth has been shorten and allow more space to expose the nose.  The face is more mask like now.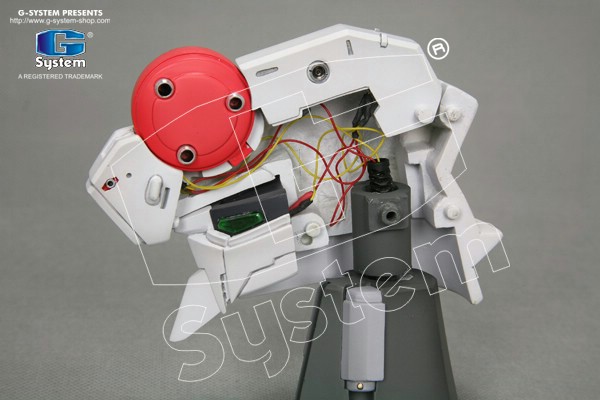 (25) Wires of the LEDs at the front and from the back are linked together to a single plug for connection to the base at the neck.
Product codes : GS-280
Overall height : 125cm
Head height : 94cm
Shoulder width : 66cm
Overall depth : 119cm ( when the tail stabilizer has been stretched )
Kit weight : 42.5 kgs
No. of R2 "Red" resin parts : 21 pcs.
No. of Y1 "Yellow" resin parts : 51 pcs.
No. of B3 "Blue" resin parts : 93 pcs.
No. of W1 "Pure-White" resin parts : 199 pcs.
No. of W2 "Grey-White" resin parts : 12 pcs.
No. of G2 "Medium-Grey" resin parts : 68 pcs.
No. of G3 "Heavy-Grey" resin parts : 308 pcs.
No. of G4 "Dark-Grey" resin parts : 114 pcs.
No. of G5 "Blue-Grey" resin parts : 81 pcs.
No. of S1 "Silver" resin parts : 267 pcs.
No. of clear resin parts : 24 pc.
No. of heat pressed clear parts : 21 pc.
Dark iron coated alluminium-made burners : 4 groups
Basic-coated alluminium-made parts : 233 pcs.
Alluminium tube & rods : 9 pcs.
No. of polycap joints : 48 pcs.
Plastic rod : 1 pc. ( Ø5mm x 110mm )
Silver coated copper-made pins : 64 pcs.
No. of spring : 2 pcs. ( Ø6 x 80mm ;Ø8 x 200mm )
No. of steel bearings : 36 pcs. ( Ø3 x 3mm x 20 pcs.ï¼›Ø5 x 5mm x 16 pcs. )
No. of strip magnets : 14 pcs.
Special weavings : 1 pc. ( Ø16mm x 100mm )
Copper rod : 1 pc. (Ø1 x 90mm)
No. of hexa-screws : 177 pcs.
No. of rubber cord : 2 pcs ( Ø5 x 150mmï¼›Ø6 x 200mm )
No. of LED components : LED x 53 / 3.6V 1200mAH Ni-MH Battery x 1 / Recharger x 1 / Band switch x 3 / DC jet / base x 15 / LR41 Batttery x 8
o. of photo etch : 10 pcs
No. of A4 sized water decal sheet : 8 pcs
No. of 4R photos : 3 pcs.
Customised Model Stand
Overall diameter of the 3-arm stand : 780mm
Diameter of the core main base : 190mm
Height of the core main base : 96mm
Length of individual standing foot : 330mm
Assembled length of the chief supporting rod : 980mm
Overall packaging weight : 5.2 kgs
No. of basic resin parts : 7 pcs.
No. of G3 medium gray resin parts : 1 pc.
No. of P.O.M. cast parts : 3 pcs.
No. of metal mini add-on parts : 12 pcs.
Needle roller bearings ( Ø33mm ) with inner ring: 1 pc.
No. of solid alluminium rods ( all Ø20mm ) : 5 pcs.
( 490mm x 2, 215mm x 1, 260mm x 1, 62mm x 1 )
No. of hex-screws ( all Ø4mm ) : 15 pcs.
( 20mm x 9, 30mm x 6 )
4R product photos : 1 pc.
1/35 MSA-0011{Ext} "Ex-S" Full MS Mode [ Version 2.0 ]
Manufacturer: G-System – Price: US$2,517