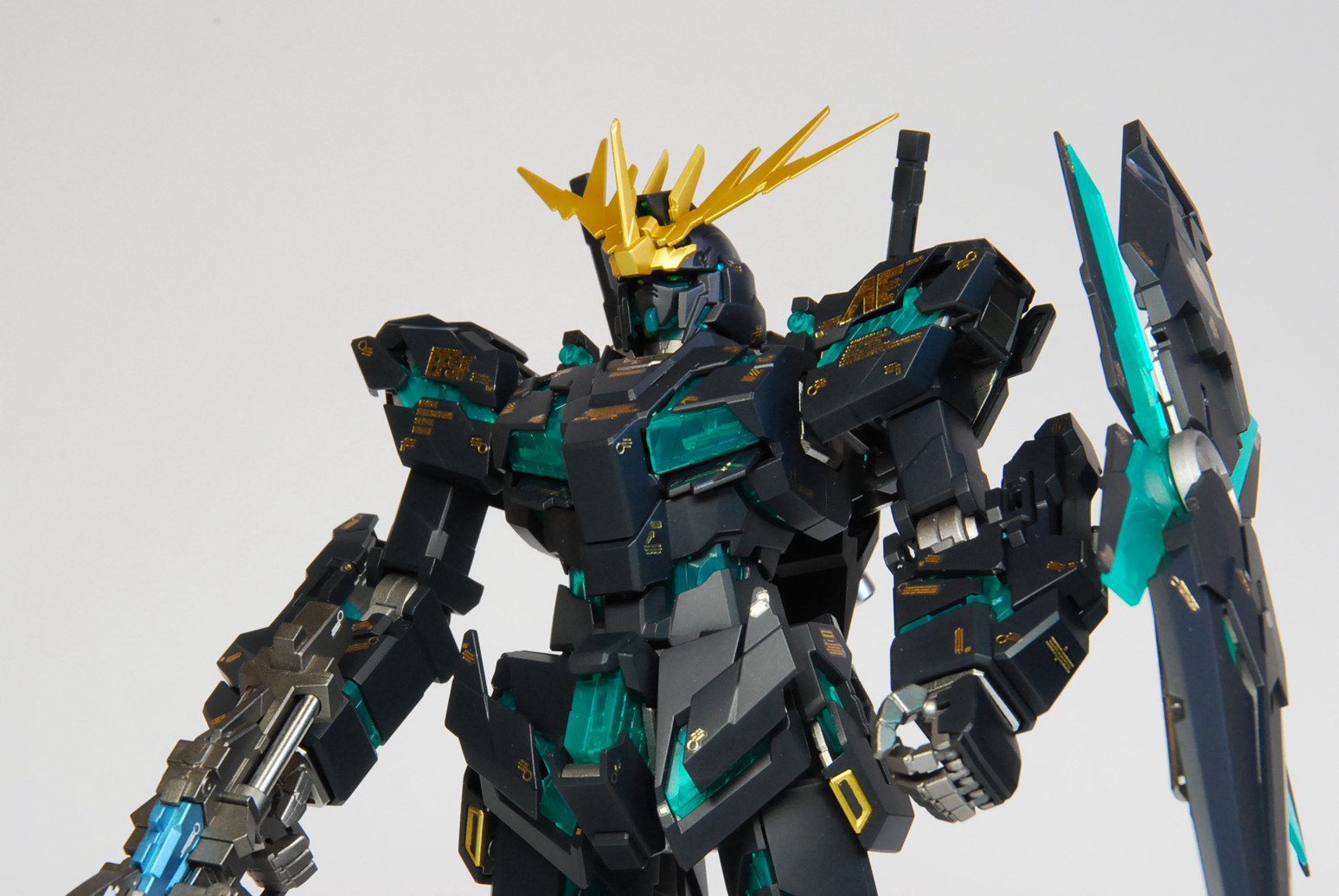 G-Work of The Day:
MG 1/100 RX-0 Unicorn Gundam 02 Banshee, Wallpaper Size Images
MG 1/100 RX-0 ユニコーンガンダム2号機 バンシィ (機動戦士ガンダムUC)
Release date: March 2012 – Price: 5,775 Yen
Golden Lion (officially nic-named) "Unicorn 2 Banshee" makes its shiny black appearance in MG 1/100 scale. It's from Unicorn Episode 4, known as Black Unicorn. It converts from Unicorn Mode to Destroy Mode as MG Unicorn does. Gold colored psycho frame is made of special material which reflect UV light when the black light hits the frame. Armored armor VN and BS (left and light) adapted gimmicks!! Don't miss it!!
Order HERE
Work by acting_builer