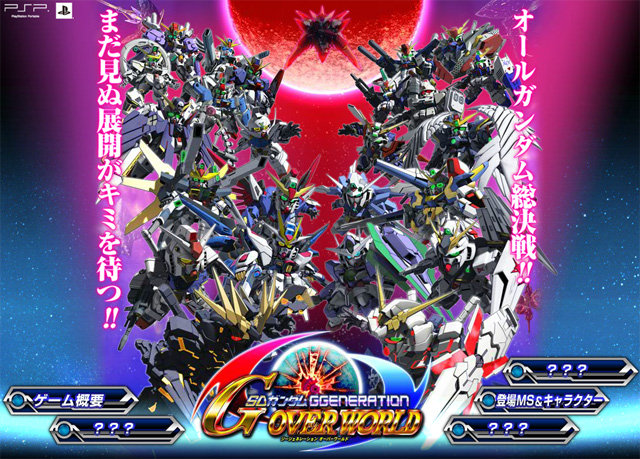 SD Gundam G-Generation Over World for PSP Announced:
Update Info, Large Images, Link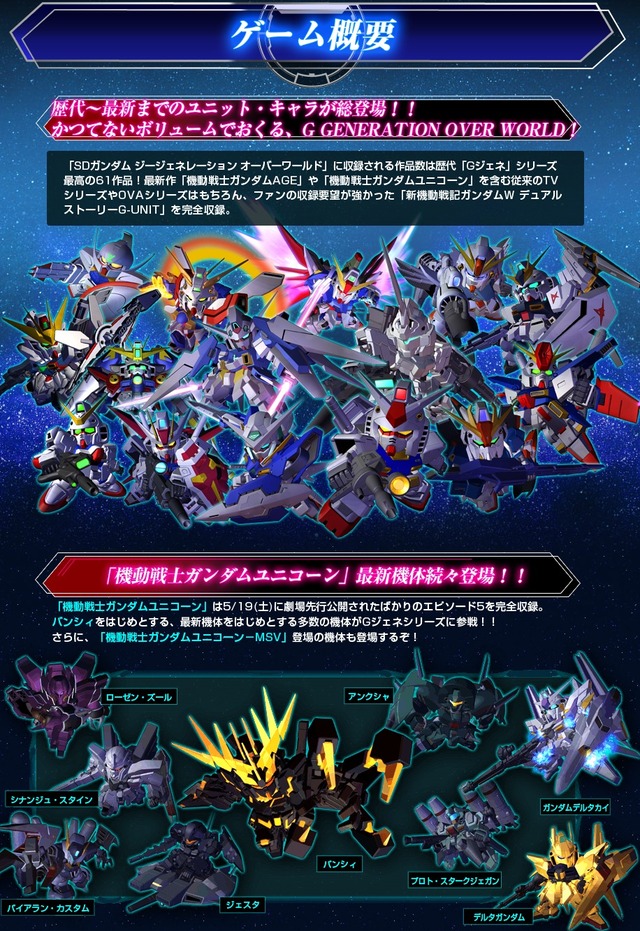 Bandai Namco Games has launched a website for SD Gundam Generation Over World, their upcoming PlayStation Portable game and latest title in the Gundam Generation series. The game will feature units from 61 titles in the Gundam series, the most in the Gundam Generation series's history. Units from the game include those from more obscure fan favorites such as Mobile Suit Gundam Wing: The Last Outpost [G-Unit], as well as the most recent Gundam series such as Gundam AGE and the fifth episode of Gundam Unicorn.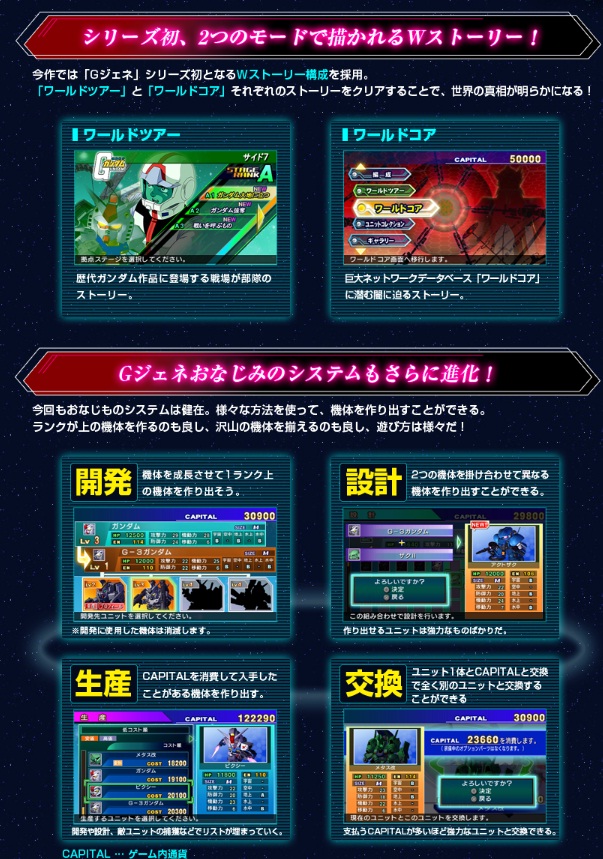 The game will feature two story modes, a "World Tour" mode and a "World Core" mode, and will also have various returning gameplay systems in upgraded formats, such as unit development and upgrade systems.
SD Gundam Generation Over World is currently scheduled for a September 27 release, and will cost 6,280 yen (about US$78)
SD Gundam G-Generation Over World
Info: Animenesnetwork, yaraon.blog109