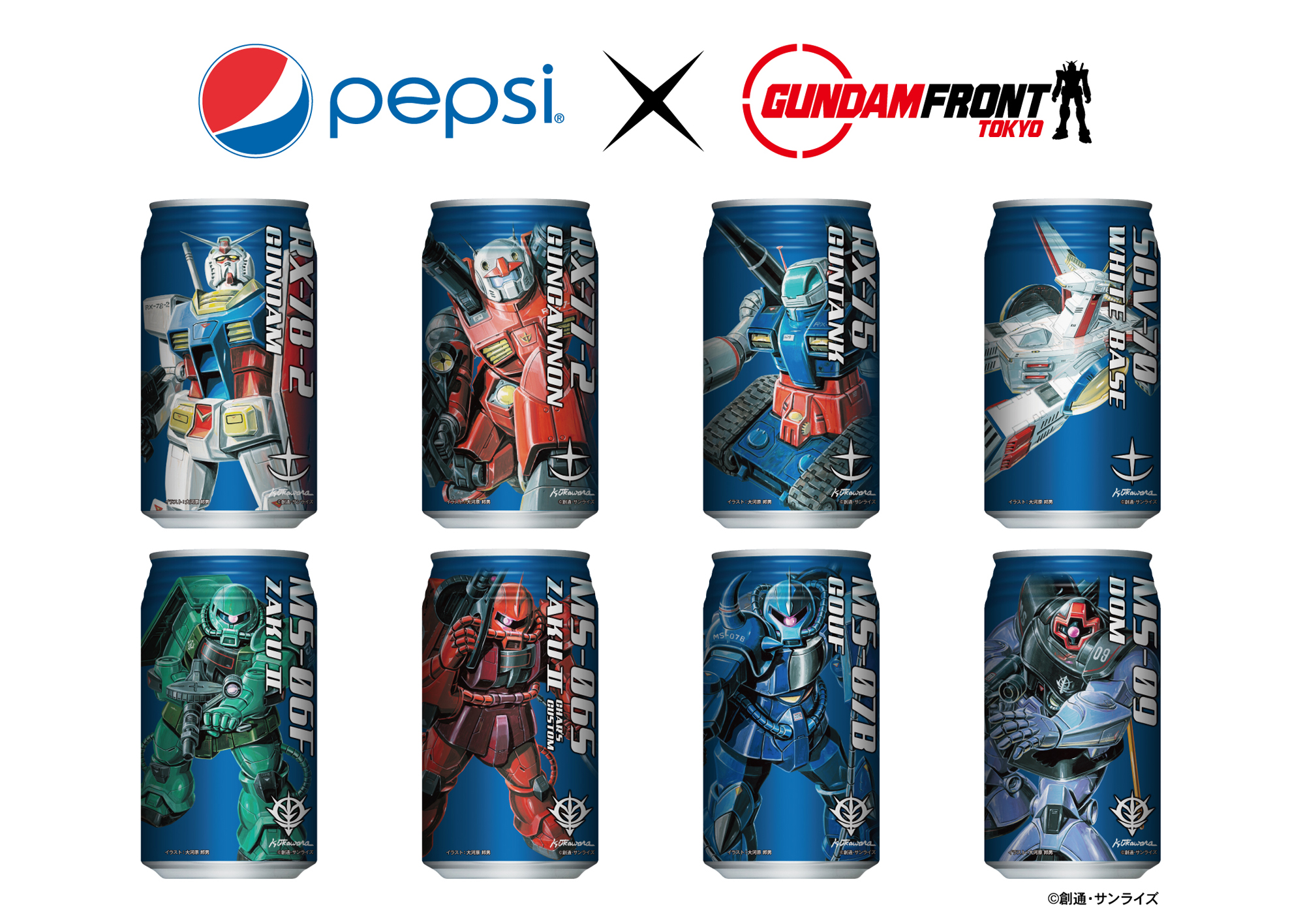 The Japanese beverage maker SUNTORY Foods International announced on Tuesday that it will sell Gundam Pepsi Cola cans as tie-ins to the Gundam Front Tokyo entertainment complex that just opened in April. A limited number of the "Pepsi Cola Design Cans" will go on sale throughout Japan, starting on August 7.
The 115-yen (about US$1.45) cans will feature eight different designs:
RX-78-2 Gundam
RX-77-2 Guncannon
RX-75 Guntank
SCV-70 White Base
MS-06F Zaku II
MS-06S Zaku II Char's Custom
MS-07B Gouf
MS-09 Dom
Gundam Front Tokyo opened next to the life-size Gundam statue that returned to Tokyo on April. It includes a dome theaters for immersive videos, a project display zone with rare production materials, an archive counter that will offer visitors information on various Gundam projects, and "photospots" for taking pictures within the world of Gundam (with characters). Naturally, it also has several shops for models, apparel, snacks, and more.
Sources: Animenewsnetwork, otanews.livedoor.biz