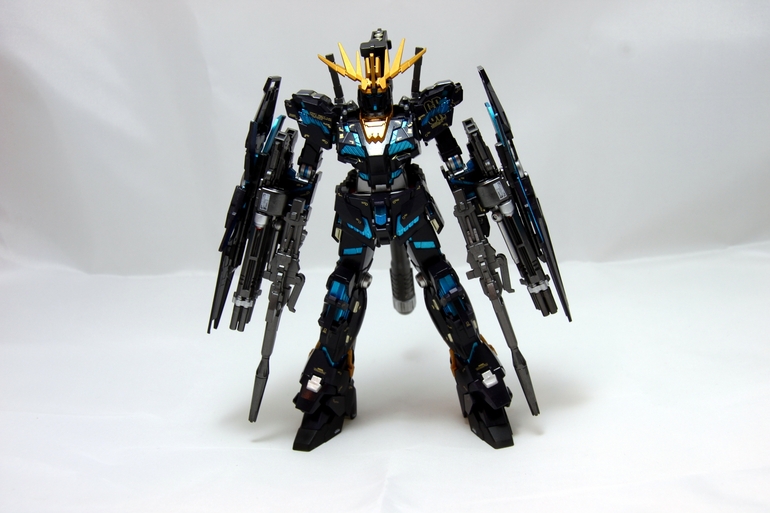 HGUC 1/144 Gundam 02 Banshee Destroy Mode Heavy Armed (Custom Work):
Big Size Images
Original idea was to produce a Full Armor Banshee. But since it was readily available in 1/144 scale, I decided to go for Heavy Armed Banshee instead.
The purple turned out too dark, but under the right light, you can see that it is purple.
HGUC Banshee Heavy Armed
Work by appa (modelers-g)