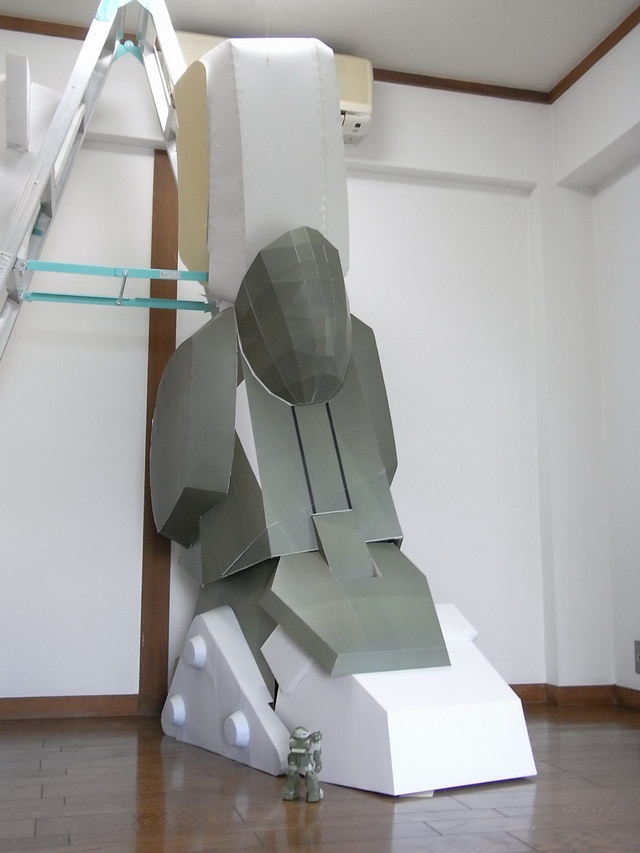 Life-Size Scopedog Papercraft! Large Images & Info
The model gun and accessory maker Dai-Nihon Giken has created a "PDFcraft" guide detailing how to create a life-size Scopedog robot mecha from Sunrise's VOTOMS anime series primarily out of paper. The group is planning to exhibit the lower half of a completed version of the model at the 2012 Summer Wonder Festival, where they will also sell the guide. The 3.8-meter tall (about 12.5 feet) model uses a simple frame consisting of a modified ladder, but is otherwise made out of paper.
In an interview with Japan's ITmedia website, Seiji Tanaka, the head of Dai-Nihon Giken, said that it will take roughly one year to complete the model, so only the lower half of the robot will be completed in time to exhibit at the upcoming event, though he hopes to display a completed version in the winter. Tanaka also states that though his group is selling a DVD-ROM for 3000 yen (about US$38) with instructions on how to build the model, he does not expect anyone else to actually create one themselves. Tanaka is also posting regular updates on the model's construction on his Twitter account.