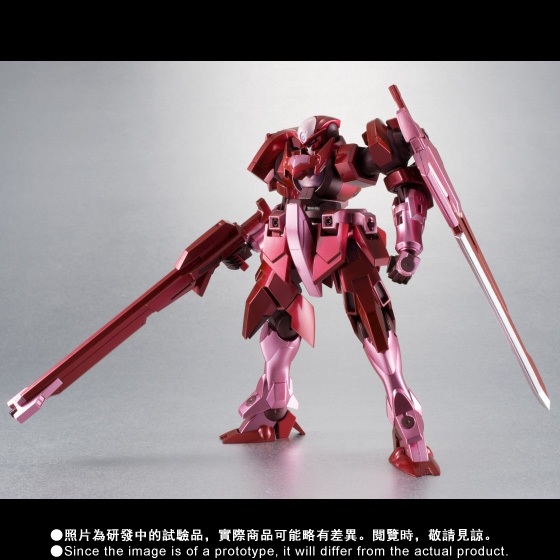 Robot Damashii (Side MS) GN-X IV (Trans-Am Ver.):
Large Official Images & Now FULL English Info!
GN-X IV, which took a greatly active part in the movie, 『Mobile Suit Gundam 00 -A wakening of the Trailblazer-』,comes in the color from the image of its TRANS-AM form!
The kit comes with both equipments for the commander ver. and normal ver. , making it possible to reproduce both versions.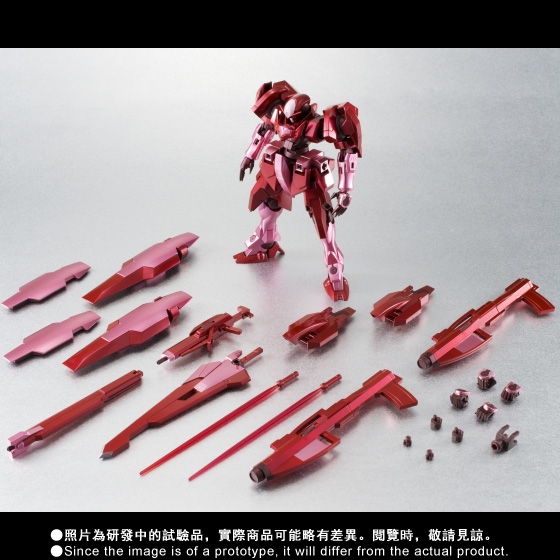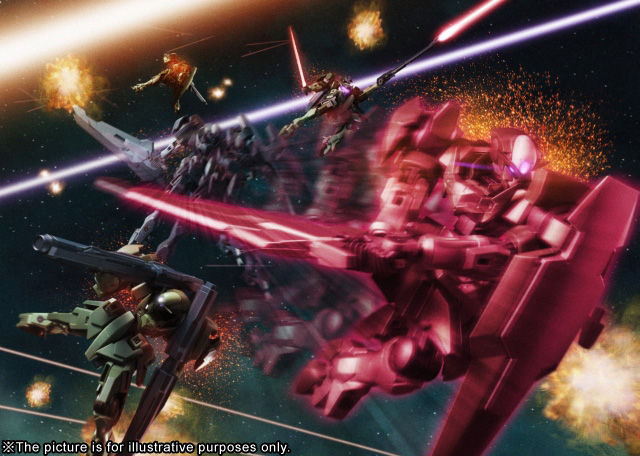 Order Start Date:      25th September 2012
Order Dead Line:     To be Confirmed
Delivery Period:     February 2013 (pending)
Product Description:
    ・Main body
・Exchangeable hand left/right 2 types
・GN Buster Sword
・GN Rifle(Long/Short barrel attachment)
・GN Shield x2
・Beam Saber x2
・Extra GN Condensers x2
・GN Bazooka x2
Product Material:     ABS, PVC
Product Size:     Estimate Highest 125mm
ROBOT魂 <SIDE MS> ジンクスIV(トランザムVer.)
Orders Start from 25 September 2012
Release date: February 2013 – Price: 4,410 Yen
Manufacturer: Bandai
Tamashii Web Shop Limited