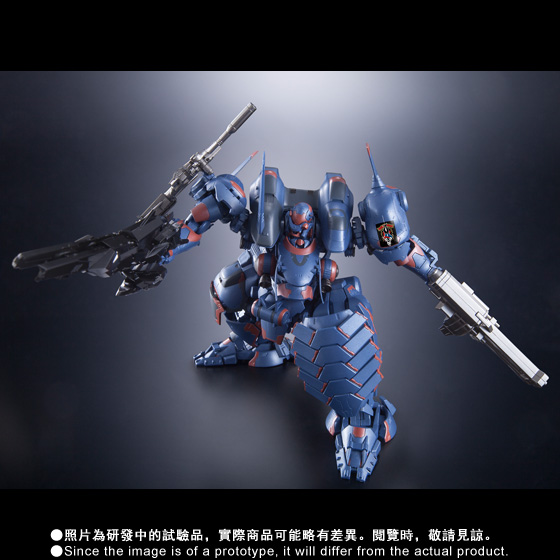 Super Robot Chogokin Armored Core V Hanged Man:
Large Official Images & FULL English Info!
"Human beings are just so damn interesting!"
One of the strongest and most unique characters in the game, Chief and his armored core Hanged Man have been commercialized.
It includes an improved range of motion (movable hanger unit) and an additional head.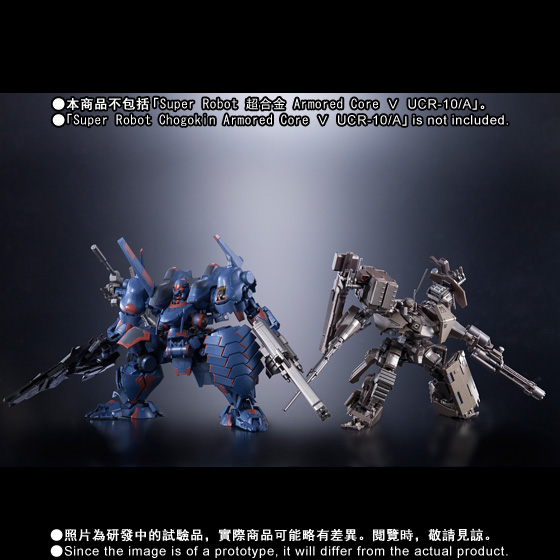 Order Start Date:      25th September 2012
Order Dead Line:     To be Confirmed
Delivery Period:     February 2013 (pending)
 Product Description:
・Main body
・Special Weapon x 3
・Exchangeable head
・Exchangeable right hand
・Hard Antenna Part (Exchangeable) x 2
Product Material :    ABS, PVC, Diecast
Product Size:     Estimate Highest 130mm
スーパーロボット超合金 アーマード・コアV ハングドマン
Release date: February 2013 -Price: 7,350 Yen