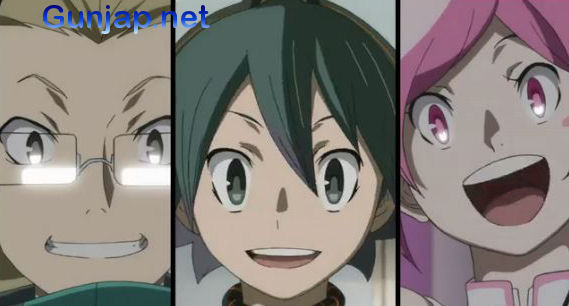 Digimon World: Re:Digitize PSP Ad Streamed. Video & Info
The protagonist is a 14-year-old boy whose hobby is riding road bikes. Thanks to a certain incident, he is lost in the Digital World — the world where the data creatures known as Digimon live. Nicolai "Nico" Petrov is both a good friend of the nameless protagonist and his rival. He is passionate with a strong sense of justice, and his Digimon is the silent, stoic Mirage Gaogamon. Akiho Rindō is a cheerful and curious girl whose Digimon is the gentle Garudamon.
Bandai Namco Games will release the "digital monster-raising role-playing game" as the first Digimon title for the PSP system on July 19. The game's retail price will be 5,230 yen (about US$66).
Info: Animenewsnetwork – Video: BandaiNamcoGames (You Tube)