HIROBO from RC Helicopters till Single Passenger Silent Mini Electric Helicopters development.
Full Info, & Large Images
The machine was unveiled at the International Aerospace Exhibition in Nagoya, where it stole the show and caused the company to be inundated with inquiries.
According to the president of the RC helicopter manufacturer, Kotaro Matsuzaka, "This completely Japanese, 10 billion yen (US$125M) project is planned to be completed by 2021."  The main drive of this machine is to produce a means of transportation during emergencies and disasters.
The helicopter will come in an unmanned type costing 10,000,000 yen (US$125,000) and a model that seats one for 30,000,000 yen (US$375,000).  Unmanned models can be used to transport time sensitive materials like organs or blood.
They can reach speeds of 100km/h (62mph) running on an electric motor for 30 minutes at a time.  This can also help in search and rescue missions as the silent motor can help workers locate people calling out for help.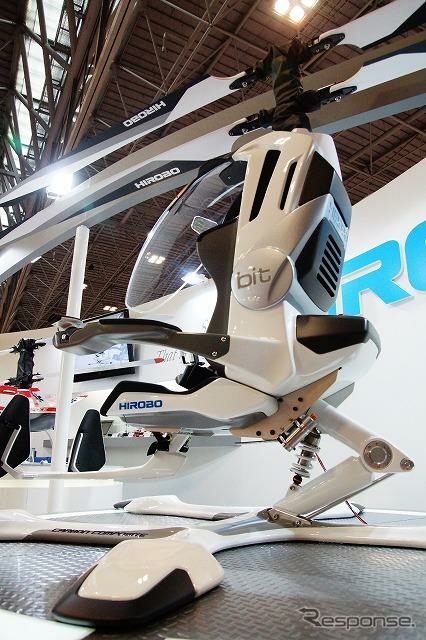 The company is expecting it to take 2 to 4 years to iron out the legal issues of mini helicopters in Japan. President Matsuzaka, however, is optimistic enthusiastically announcing that a two-seater helicopter is in the works later in the future.
rocketnews24 via nikkan.co.jp