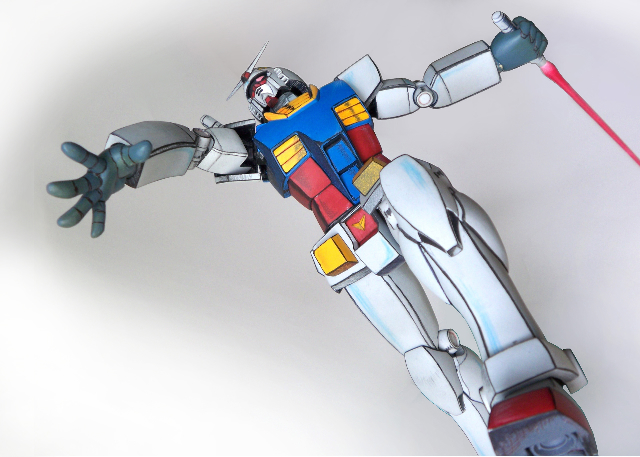 MG 1/100 RX-78-2 Gundam Ver.2.0: Modeled in Anime Style!!!
These are not drawnings! Photoreview Various Size Images, Full Info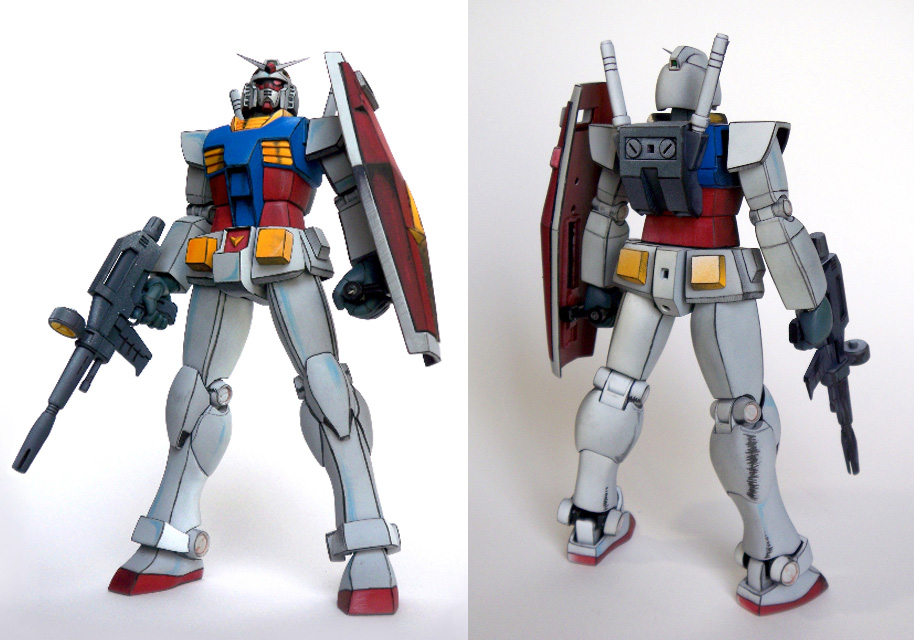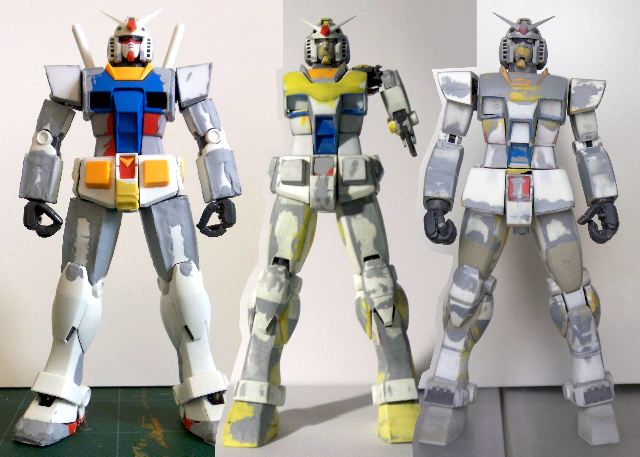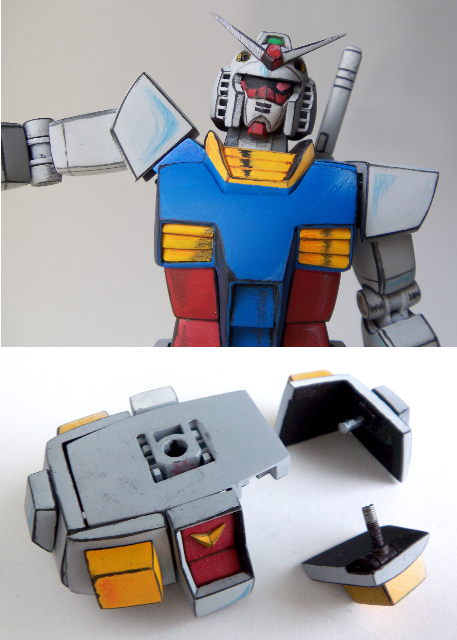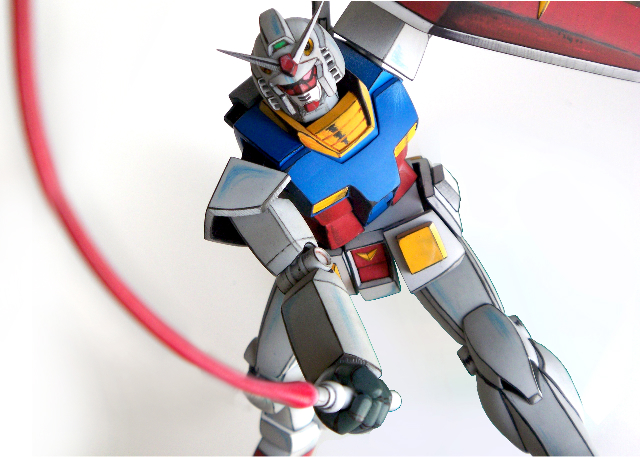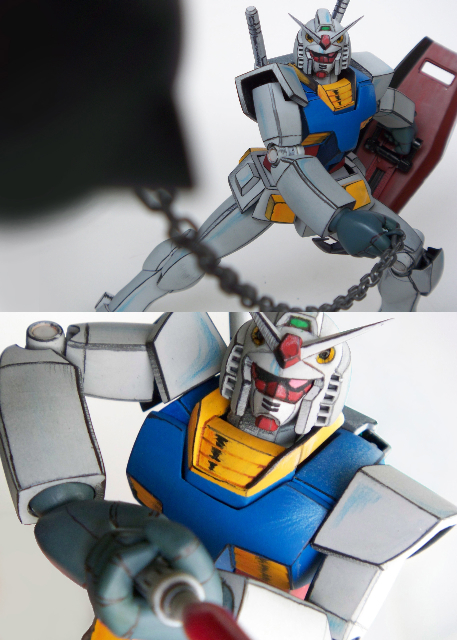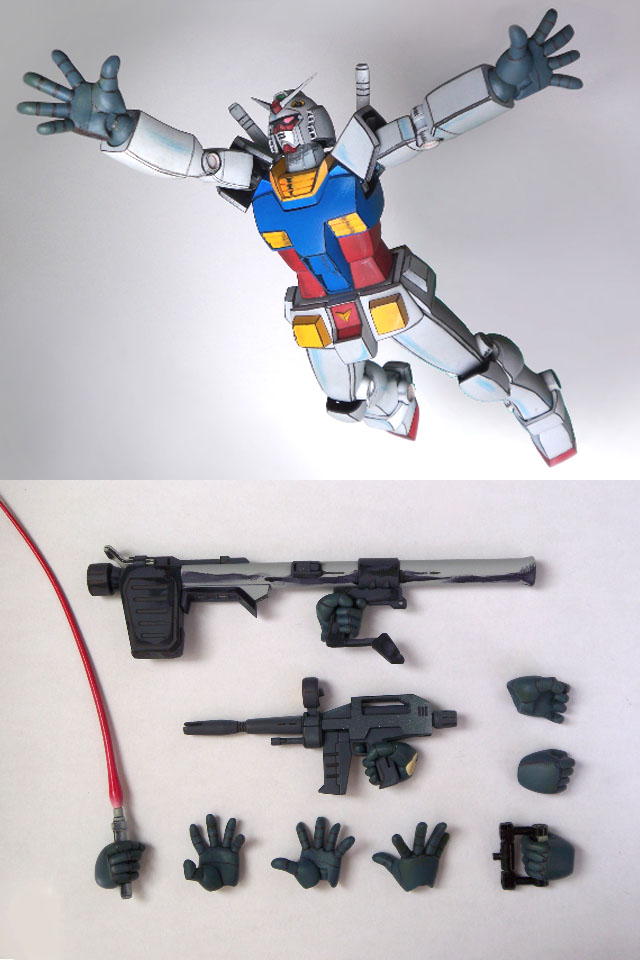 The modeler, who goes by the user name Mumumuno53, posted images of his creation to the Figure Community Site fg. The model was customized to look cel shaded and the creator went as far as to make sure the outlines were crooked so as to appear more hand drawn like the 70's anime version of the original Gundam. A 3D model of a 2D anime made to look 2D… a pretty novel concept.
This Gundam model was originally an entry in the 13th annual Hobby Japan Orazaku contest, a yearly contest where Gundam modelers all over the country send in their creations to be evaluated and compete. Sadly, while Mumumuno53's entry made it past the first round of judging, it missed getting the bronze medal by only 1 point.[English Info by Toshi Nakamura]
Original:
よみがえるガンダム
第13回オラザク選手権応募作品。1次審査通過。86ポイント獲得。銅賞とのポイント差はわずか1ポイント。でも、僕と同点の作品が3つも…。賞を獲る、って大変。安彦テイストを重視し、劇中の再現を目指しました。
※12回ではなく、13回でした。訂正してお詫びします。
※2012.10.19 画像統合&追加
まだ閲覧&スターを付けてくれる方がいらっしゃるので、おまけです。
※2012.10.23 画像統合&追加
今後、更新はしません。
※2012.10.27 画像追加
これがホントーに最後の更新です。申し訳ない。
以後、フライングプラットホームに集中します。