Another TV Spot For IRON MAN 3 Has Arrived:
It's All About Tony Stark & The Mandarin! Video & Info
Here's a little greeting for the Mandarin – says Tony Stark in this brand new TV spot for the upcoming Iron Man 3! Short one, but still a pretty cool video – 30 seconds of action and a little reminder that Shane Black's movie opens next month! Check it out in the rest of this report & let us know what you think!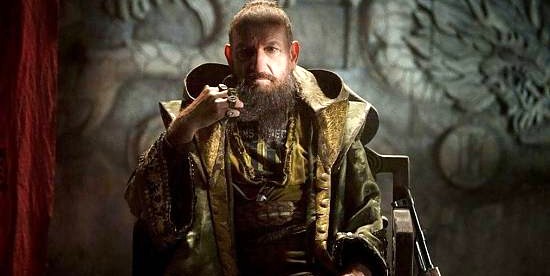 Shane Black directed the movie from a script he wrote with Drew Pearce, and we already know every single thing about this project, am I right?
Does the man make the suit or does the suit make the man, and things like that…
click the link here below to watch the video 😉
When Stark finds his personal world destroyed at his enemy's hands, he embarks on a harrowing quest to find those responsible. This journey, at every turn, will test his mettle. With his back against the wall, Stark is left to survive by his own devices, relying on his ingenuity and instincts to protect those closest to him.
Starring Robert Downey Jr., Gwyneth Paltrow, Don Cheadle, Guy Pearce, Rebecca Hall, Stephanie Szostak, James Badge Dale, Jon Favreau, Ben Kingsley and Wang Xuequi, Iron Man 3 is set to hit theaters on May 3rd, 2013.
[filmofilia.com]