Hi World, Gunjap Interviews Today with Don Suratos !!!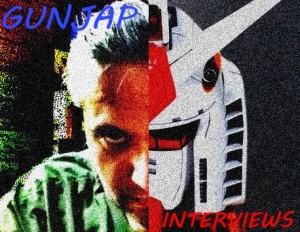 Hi World, Gunjap Interviews today with Don Suratos. Let's Start!
[G:  Gunjap]
[D:  Don Suratos]
G – Who is Don Suratos in the Gunpla Modelers World? And where do you come from?
D – I would be DC23 from the Philippines.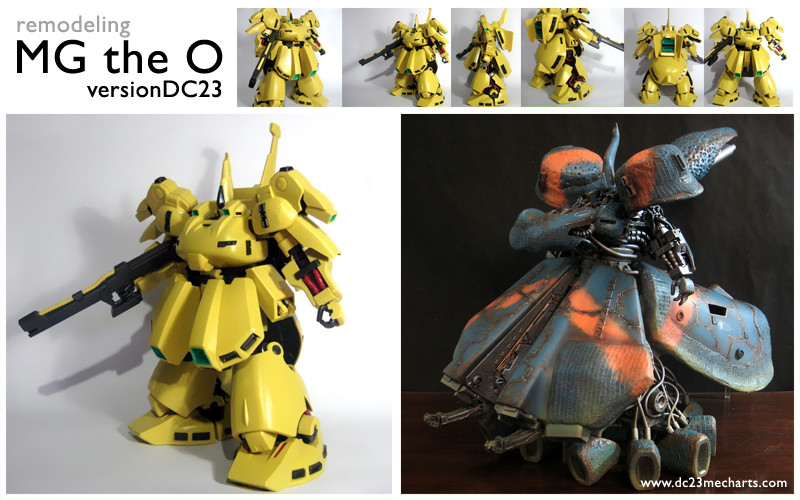 G – When did you start building Gunpla?
And when did you made your first Custom?
D – I started building back in college ( 1998 ) I used to collect 1/144 Gundam Wing kits back then. However, I stopped collecting after college. Then an officemate told me to try the MG kits back in 2008. I bought a 1/100 HG Force Impulse instead as I was afraid to waste money on an expensive MG kit. I loved my 1/100 Force Impulse so much I then bought a MG Freedom a month later.
I first modified a kit back in 2008 using a 1/60 Exia. I then entered it in a midyear competition and won 1st place. I did my first ever diorama on the same year ( 2008 ) using a MG Zeong and MG Kampfer. I entered my first diorama at BAKUC 2008 and eventually won as world champion. I was so lucky back then. 🙂
G – Do you have some inspiration for your creations?
D – I hope I can name Japanese names like TR13, but the 3 people that inspires my builds are Michael Fichtenmayer of Fichtenfoo, Kenny Lim aka Toymaker and Kriz of KrizKreations.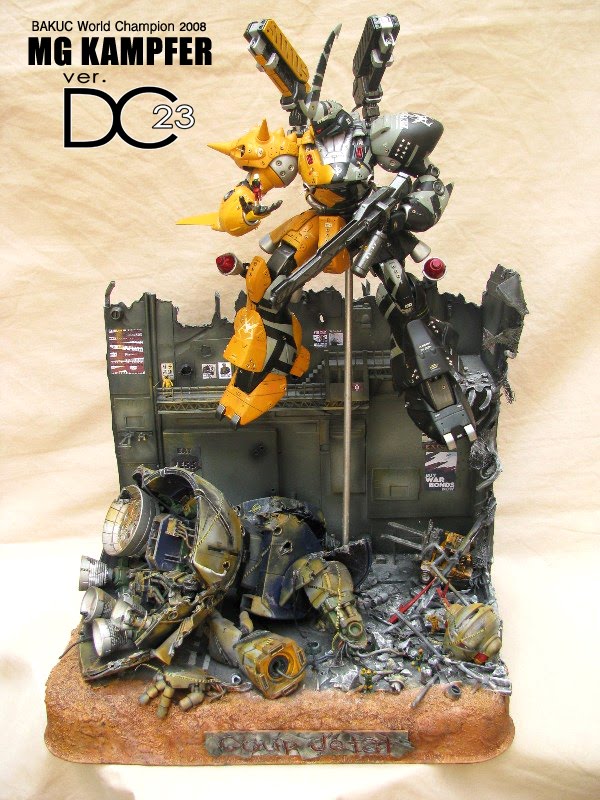 G – After you have finished snap-fitting a model, from where do you start to mod it?
D – I usually start with the base or the diorama. But sonetimes I start with the crotch and skirt parts. I just love starting on with the crotch so much. I dont know why?
G – What do you think about Gunpla in all the World? modelers, attitude, modelers behavior etc..
D – Gunpla is fun! There are a lot of really talented modelers around the world and their creations are all inspiring.
G – What do you think about GBWC Event?
D – I have stopped joining since 2011. I am not allowed to join the Open Category which would bring you to HK, now Japan. We have a rule in the Philippines that if you have placed ( 1st to 3rd ) in any Bandai sponsored contest, you are no longer allowed to join the Open Category. I am not allowed to join since 2010 as I have won 4 times already. I hope the sponsors has forgotten  about me so that I could join again this year! Needless to say GBWC rocks! Its a great way to push yourself to create big ambitious projects that you would not normally build.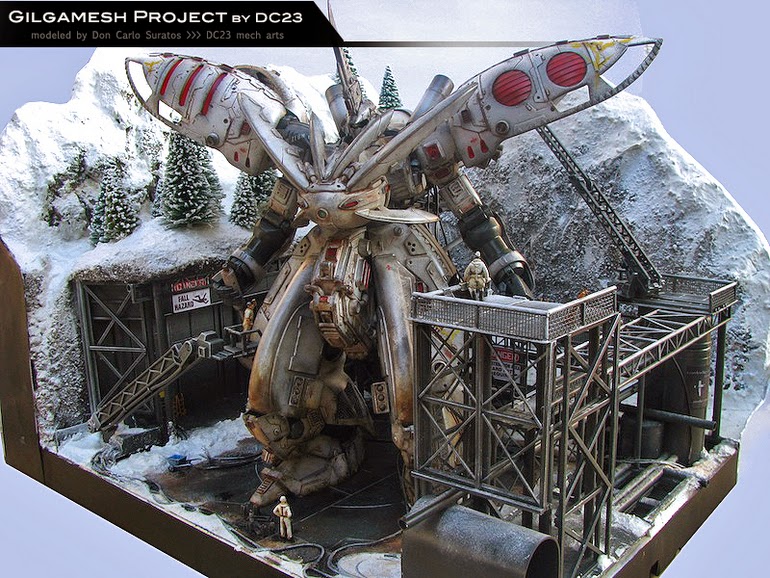 G – Please some advices for modelers that wanna start building a gunpla for the very first time!
D – Just enjoy the hobby!
G – Have you a Website/Blog to show your Works?
D – I have a Blog, Instagram, a FB group page and a FB page. I went awol for 2 years though and is just starting to build models again this month. So Blog, Instagram and FB pages are active with fresh posts these days. My blog is DC23-mecharts.blogspot.com, do visit if you have the time. 🙂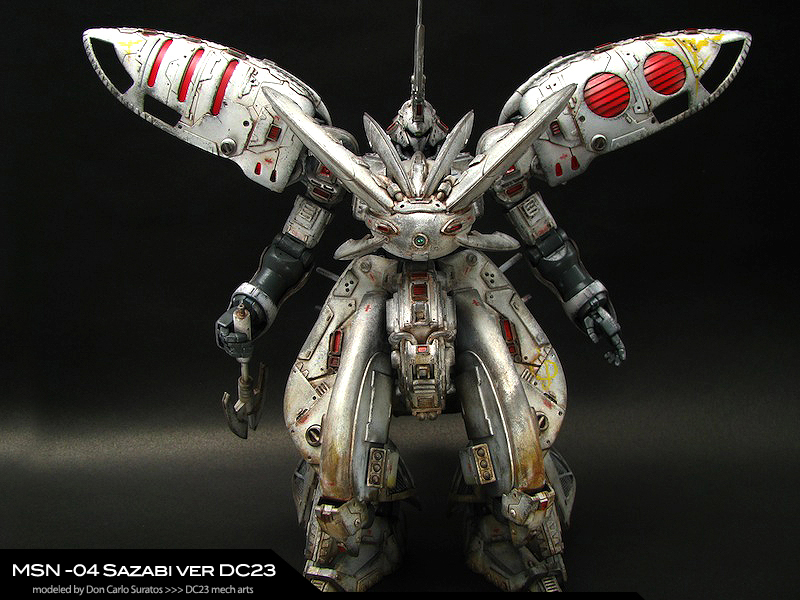 G – Future Projects?
D – I am working on a few. 1/48 Zaku hangar diorama, RG Zaku diorama, Full Armor 78 1 Gundam, MG Z'Gok, MG Zeta. The last 2 are pending commission builds. 🙂
G – Many Thanks to Don Suratos for this Interview 😉
See You soon for the next!
GUNJAP