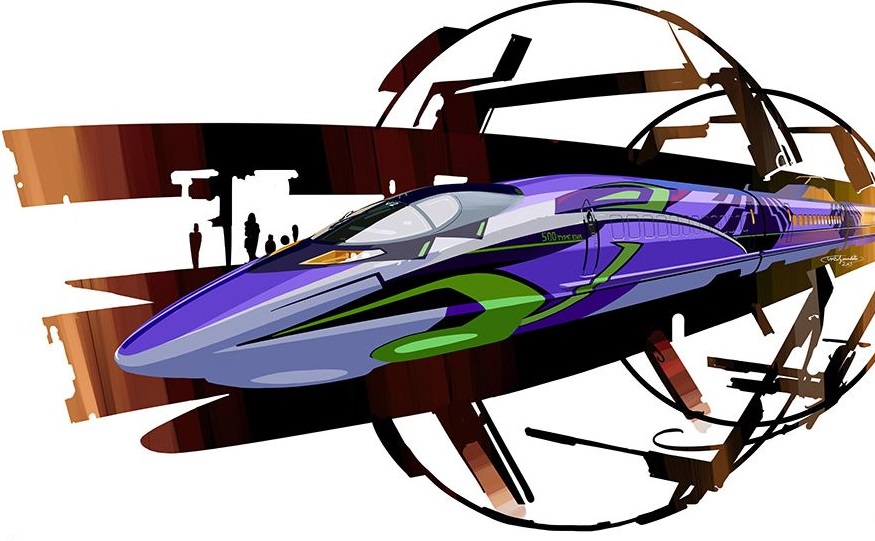 "Shinkansen: Evangelion Project"
500 Type Eva train to run on Sanyo Shinkansen Line this fall.
Info, Images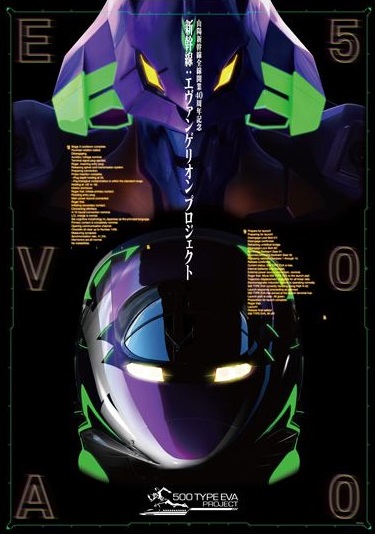 A special Evangelion-themed train will be riding the Sanyo Shinkansen Line beginning this autumn to celebrate 40 years of the bullet train service and the 20th anniversary of the first broadcast of the "Neon Genesis Evangelion" TV series.
The "Shinkansen: Evangelion Project" will feature a 500 Type Eva train designed by anime mechanical designer Ikuto Yamashita under the supervision of Evangelion series creator Hideaki Anno.
The train will be decked out to represent the Evangelion universe.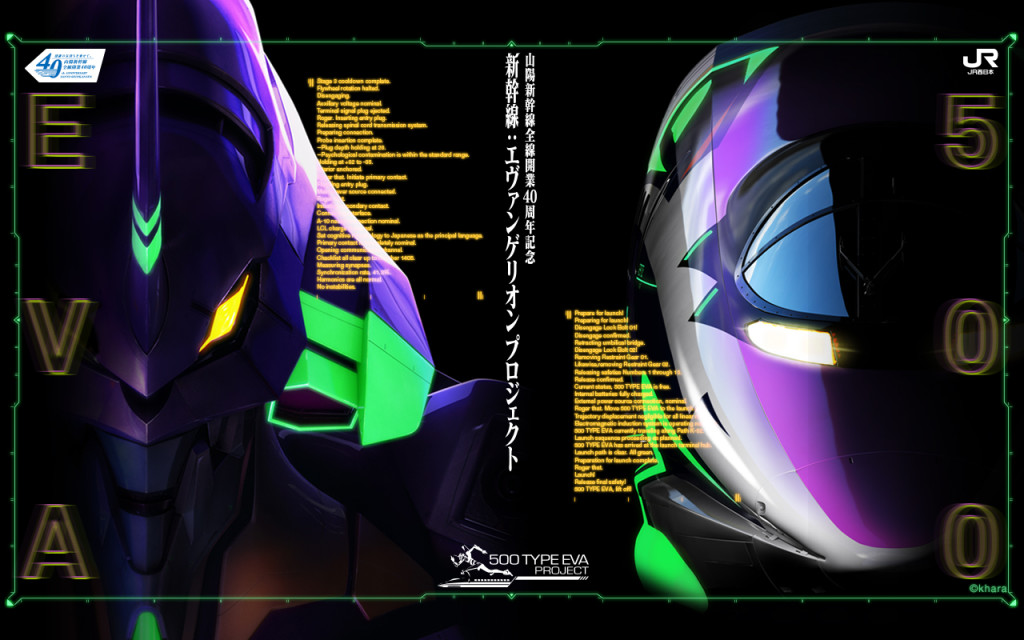 The Kodama No. 730 will depart from Hakata Station at 6:36 a.m., and arrive at Shin-Osaka Station at 11:14 a.m. The Kodama No. 741 will leave Shin-Osaka at 11:32 a.m., and reach Hakata at 4:07 p.m. The Evangelion train will run until March 2017.
Further details about the schedule will be provided at a later date.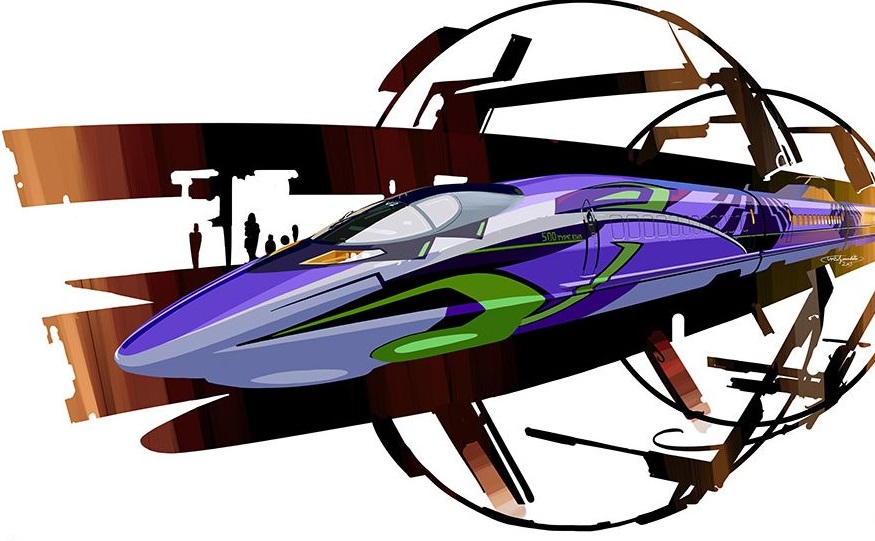 During the project period, commemorative goods and various events will be offered. Registered members of the J-West Net online booking service can watch original video clips and download wallpapers.
Comments from Anno and Yamashita are also posted on the special website at (500type-eva.jp/) (Japanese).
Translated by The Asahi Shimbun from the website of Anime Anime Japan Ltd