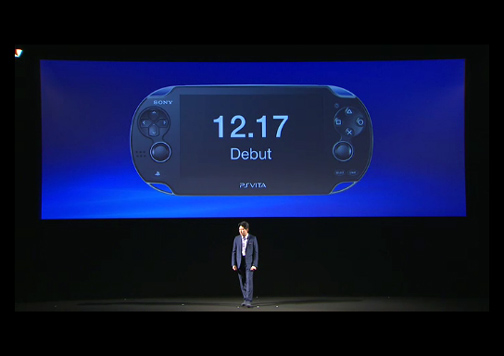 PlayStation Vita to Launch on December 17 with 26 Titles
(Update: Gundam, Final Fantasy X, Z.O.E. later)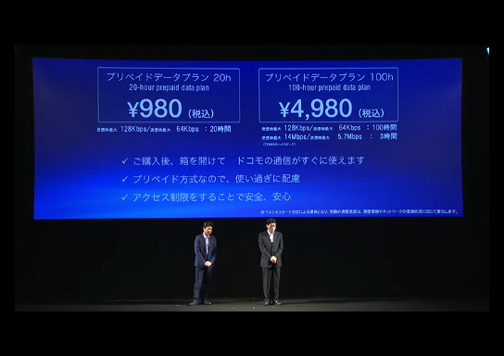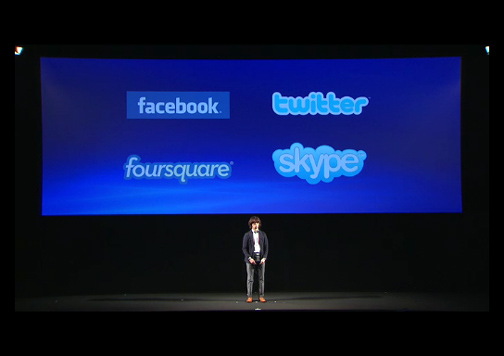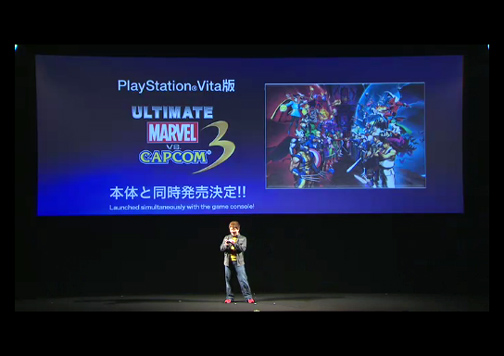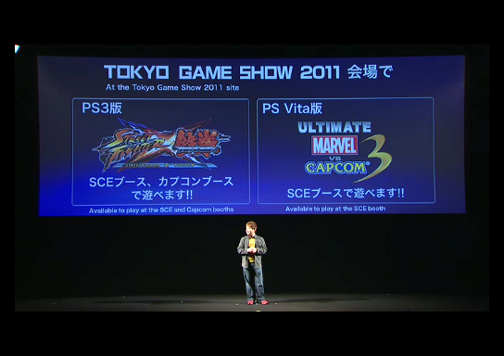 Sony Computer Entertainment Japan issued a press release listing the 26 PlayStation Vita launch titles in Japan and the 74 more software titles being developed in Japan. Among the 74 in-development titles are games from the Mobile Suit Gundam, Tales of, Shin Megami Tensei, and Super Robot Wars franchises.
Bandai Namco Games is planning a Mobile Suit Gundam action game, a previously revealed Tales of Innocence R role-playing game, a Super Robot Wars game of an unspecified genre, and an unnamed "anime action" game.
Index (Atlus) is planning a PlayStation Vita role-playing game from the Shin Megami Tensei franchise, as well as the previously revealed Persona 4 the Golden role-playing game.
Gust (Atelier, Ar Tonelico franchises) is developing a new title in a "new genre."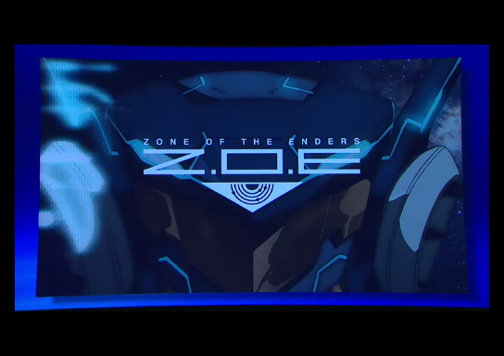 Square Enix will release Final Fantasy X HD Edition for the PlayStation 3 and PlayStation Vita, while Konami will release the Zone of the Enders HD Edition for the PlayStation Vita next year (in addition to the previously revealed PlayStation 3/Xbox 360 versions).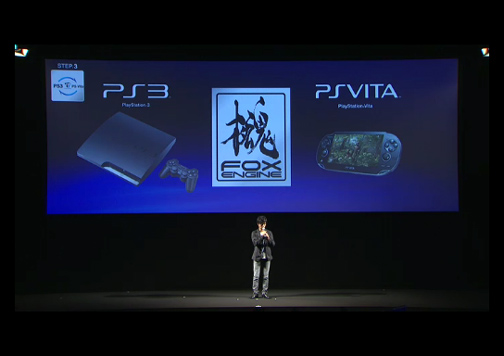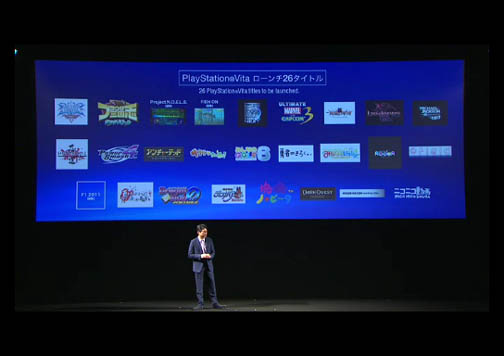 List of 26 titles that are slated for the platform's launch:
BlazBlue: Continuum Shift Extend
Project N.O.E.L.S. (working title)
Browser Sangokushi Touch Battle (working title)
Fish On (working title)
Ultimate Marvel vs. CAPCOM 3
Shin Sangoku Musou NEXT
F1 2011
Army Corps of Hell (Jigoku no Gundan)
Lord of Apocalypse
Shinobido 2: Sange
Power Smash 4
Uncharted -Chizu Naki Bōken no Hajimari- (Uncharted: Golden Abyss)
Sawari Ma Cool!
Minna to Issho -Friend Network-
Minna no Golf 6 (Everybody's Golf)
Yūsha no Kiroku (working title)
Monster Radar
@field
Shin Kamaitachi no Yoru: 11-nin-me no Suspect
Dream Club Zero Portable
Nico Nico
Makai Senki Disgaea 3 Return
Dark Quest: Alliance
Katamari Damacy no Vita
Ridge Racer (working title)
Michael Jackson The Experience HD
Kawano announced that the 3G version of the system will run on the mobile service carrier NTT Docomo in Japan. NTT Docomo is offering prepaid data plans specifically for the PlayStation Vita: 20 hours for 980 yen (about U$13) and 100 hours for 4,980 yen (US$65)
Info: Animenewsnetwork