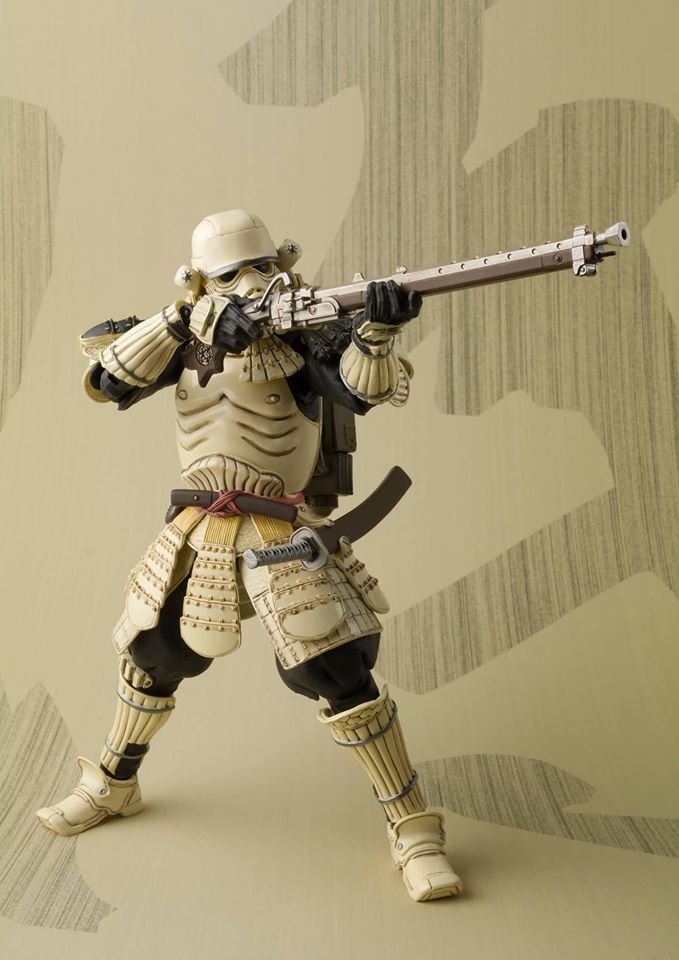 STAR WARS [SDCC 2016]
MEISHO MOVIE REALIZATION TEPPOU ASHIGARU SANDTROOPER SPECIAL VERSION:
Official Images, FULL Info
@ SAN DIEGO COMIC CON 2016
On Sale from 20 – 24 July 2016
Sand Trooper Sergeant/Corporal Star Wars, Bandai Meisho Movie Realization $89.99
The artillery packed Teppo Ashigaru Sandtrooper is back with a new, and highly exclusive black pauldron design! The right pauldron (shoulder armor) is charcoal black and indicates that this feudal Sandtrooper of the Galactic Republic (or in this case perhaps a Galactic Han) is of enlisted status.
The Sandtrooper Special Version comes with two gun powder type rifles and a Japanese katana sword ready for battle. The special backpack is designed with meticulous detail and finished with a rusty look. Flexible material makes posing the Sandtrooper holding a firearm a breeze.
The set includes interchangeable hands (x6), blaster rifles (small and large), Japanese katana set, backpack, and interchangeable white pauldron.