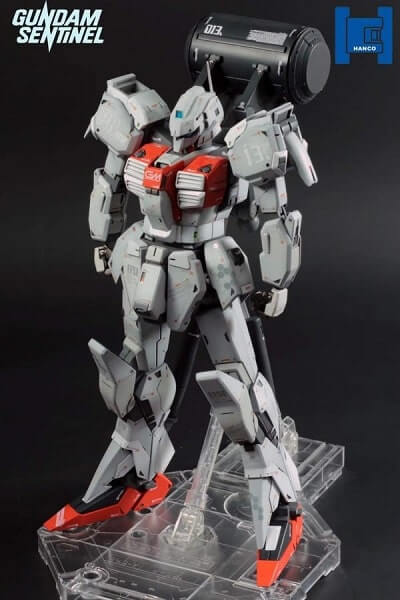 The MSA-007 Nero (aka Nero) is a mobile suit featured in the photo novel series Gundam Sentinel.
1/100 MSA-007 Nero
90% 3D drawing + 3D Printing
seen on modelers-g.jp
According to the design note, it is a mass production version of MSA-0011 S Gundam, and its upper body is based on that of the MSA-012 λ Gundam. The result is a high-performance mass production model potentially capable of rivaling higher-class mobile suits with proper tuning.
A highly versatile machine, the Nero is capable of equipping various binders that can be connected to the movable frame of its shoulders, and propellant tanks can be attached to its legs and backpack for use in landing operations. The design of Nero was inspired by another of Anaheim Electronics's mass production mobile suit, the MSA-003 Nemo