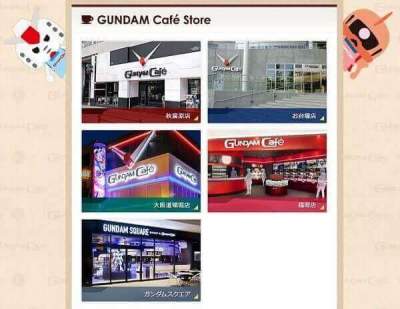 The GUNDAM Café Akihabara store, which was officially opened in July 2020, will be expanded approximately four times in size in July 2020.
With the opening of the new store, the current "GUNDAM Café Akihabara store" will be temporarily closed from March 23 (Mon).
"GUNDAM Café" is an entertainment-oriented cafe where everyone who is interested in Gundam can enjoy a view of the world of Gundam as a constantly evolving and changing information base for Gundam. Opened in Akihabara, Tokyo in 2010, it has been expanding for 10 years with Odaiba, Tokyo in 2012, Dotonbori, Osaka in March 2019, and Fukuoka, Hakata in November of the same year.
The GUNDAM Café Akihabara store, which will be reborn as a new store this time, has expanded its store scale and has implemented various measures to allow customers to enjoy the world of Gundam more than before. From Akihabara, the sacred place of Japan Pop Culture, we will further disseminate information and strengthen sales to the world.