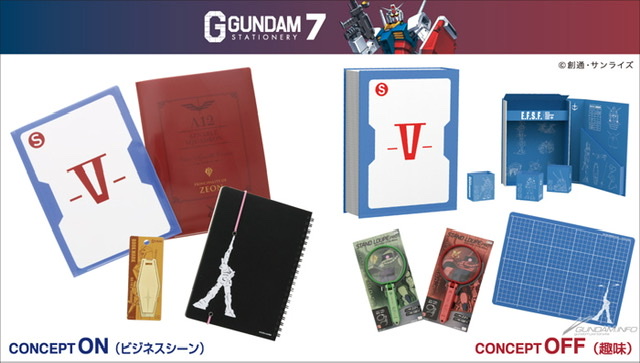 Introducing the Last Shooting Note!
From Sunstar Bungu, all eight items of the "Mobile Suit Gundam Stationery" seventh series will be released sequentially from late March.
In the seventh series, the concept is "ON and OFF".  "Concept ON" is a smart design that is easier to use in the business scene, such as "Last Shooting Note" and "Clear File W".  "And" Loupe PRO with stand "are available.
Get a variety of items that will enrich your business scenes and hobbies.
"Mobile Suit Gundam" Stationery Series # 7
Price: 440 yen-3,960 yen (tax included)
Release date: Late March to late April 2020
Type: All 8 items
[Concept ON]
Last Shooting Note Clear File W
"SMA / STA" pen case
Multi pen case wide
Shield type book marker
[Concept OFF]
Desk tool box
ID=142p